FutureFoodControl
Food safety, reduced food waste and sustainable packaging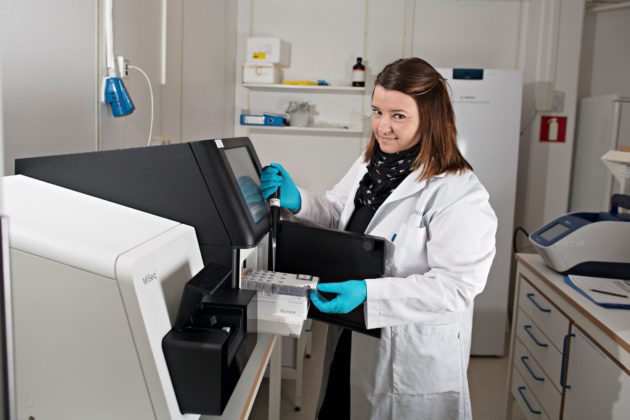 New challenges are constantly emerging related to microbial security and deterioration of food. At the same time, it is important to reduce both food waste and the use of plastic for food packaging.
The primary goal of this strategic program is increased knowledge to achieve safe food, reduced food waste and sustainable packaging.
Secondary objectives
Increased knowledge on microbial contamination and measures for control of microorganisms in food and environments 
Increased knowledge and development of sustainable packaging systems 
Increased knowledge of consumer attitudes and behaviour in a food safety-, packaging and food waste perspective 
The program focus on research that meet challenges in the Norwegian Food sector and the UN sustainable goal.  
Breaking the chain of microbial infection in food environments
We will source tracking of pathogens, spoilage bacteria and fungi in the production facilities, monitoring and effective corrective actions. We will focus on control of microbes in risk foods.
This work will include characterization of specific spoilage bacteria and their spoilage potential in products (raw chicken), determine the effect of mild preservation technologies on risk organisms (spoilers, pathogens) in raw chicken and perishable, plant-based foods, and focus on prevalence and dissemination potential of antimicrobial resistance genes in Listeria monocytogenes and prevalent bacterial spoilers from food and environmental origin in Norway.  
Sustainable packaging solutions
We will evaluate packaging systems and storage conditions by use of recycled or renewable packaging materials without compromising safety, shelf life or negative impact on food waste.
We will explore the potential of renewable/recycled materials for application in packaging of fresh products, and determine the effect of active and intelligent packaging solutions on the shelf life of selected food  packaging of fresh products, and determine the effect of active and intelligent packaging solutions on the shelf life of selected food products when applied in combination with biobased/biodegradable materials.  
Food safety and consumer perceptions
We will strengthen the molecular methods for research on microbial composition, tracking and traits in food processing environments, in food and during food storage. The platform will serve other part of the project as well as the parallel programs "SusHealth" and "Precision food production".  
We will focusing on consumer aspects related to food safety, food waste and packaging, in collaboration with the parallel "FoodForFuture" program. WP6 coordinates activities related to user involvement, dissemination of results and program management.