AQUABIOPRO-FIT
Health effects of ingredients from residual raw material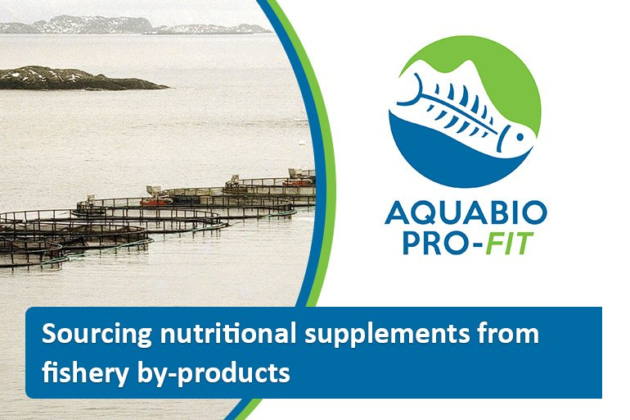 In this project we work to find new methods for concentrating residual raw materials from, pelagic fish, farmed salmon, trout, sea bass and sea bream, and to investigate the health effects of these.
Funded by
EU - Horizon 2020
Cooperation
Pelagia (NO), Marin Biogas (SE), Nofima (NO), University of Valencia (ES), Meat Technology Centre of Galicia (ES), Aristotle University of Thessaloniki (GR), University of Crete (GR), Biognosis (GR), Biointech (BG), Seagarden (NO) Vertech Group (FR), EFFoST (NL)
Objectives
Plus-products from fish are a extremely underutilised. According to a FAO report from 2016, around half of all fish biomass is wasted – despite their richness in proteins and bioactive compounds.
AQUABIOPRO-FIT will take these residual by-products and convert them into high-quality, functional ingredients using efficient and sustainable processing methods.
The outcomes of the project will be used to stimulate different sectors of the food industry – from aquaculture to food processors and ultimately finished product manufacturers.
The overall objective is to develop new processes and products based on marine by-products and creating a substantial and sustainable impact.
Results
So far we have fractionated residual biomass from herring, mackerel, salmon, blue whiting, white fish, gilthead sea bram and European seabass, and we have analysed the various ingredients for nutrients and other bioactive components to be used for the project's dietary products.
Heat processed and hydrolysed ingredients from residual fish biomass was added to salmon burgers after which the chemical, technical and sensory properties of the salmon burgers were evaluated.
We will also be testing the bioactivity for the various ingredients on cell cultures as part of this project. Finally they will be tested on human subjects, and we will survey how the products impact the health and performance of athletes.
Project website
AQUABIOPRO-FIT has its own website, where you can find more information, publications and follow the project's activities.
Go to aquabioprofit.eu