HydroSens
First generation of animal derived hydrolysates meeting sensory conditions and consumer demand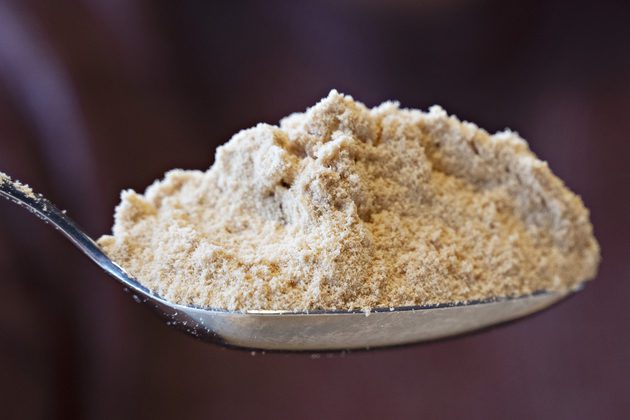 In this project, we will develop taste-neutral protein hydrolysates with high technical quality from poultry by-products that are suitable for human consumption
Funded by
The Research Council of Norway
Cooperation
Nortura SA, Norilia, Bioco, Sintef
Background
One third of all food produced is wasted, and for meat this amounts to 20% for all stages in the food value chain.
At Nortura, animal by-products are collectively named plus products, and those with potential for upgrading into human consumption are routinely treated as food in all processing stages. This allows them to be recycled into the food value chain according to the by-product regulation.
Although the use of alternative protein sources is on the top 10 list of food technology trends and innovation in 2021, consumers' demand and taste experience, together with sensory properties, and functionality of the hydrolysate, is essential for new product development and manufacturing.
However, bitterness, off-flavors, and remaining taste of the initial raw material is still the number one challenge to overcome when aiming for human consumption of animal derived hydrolysates.
Thus, the industry's ability to produce a taste neutral hydrolysate that is acceptable for human consumption will form the basis of a substantial value creation potential within the food industry.
HydroSens will solve the challenges of undesired sensory attributes using novel processing techniques and flavour masking technology.
Goal
The objective of the project is to increase the value creation of enzymatic protein hydrolysis (EPH) through improved knowledge of processing and masking technology to achieve sensory acceptable EPH suitable for human consumption as an ingredient and/or as implemented in food matrixes.
Sub goals
Optimize and use downstream processing technologies in development of taste neutral hydrolysates.
Develop flavour masking technology suitable for selected hydrolysates
Increase knowledge from characterization of chemical and sensory properties of protein hydrolysates and peptide fractions
Develop protein enriched food products based on taste neutral protein hydrolysates and understand their technical properties
Achieve a deeper understanding of which attributes are critical for concept development and marked success in relation to EPH.
What we do
Enzymatic protein hydrolysis (EPH) is a process that dissolves and digests proteins from, for example, by-products.
The protein hydrolysis obtained can be formulated as a concentrate or dried into a protein powder. It is temporarily the negative associated sensory properties of the hydrolysates that continue to be a major obstacle to use in food products.
Sufficient knowledge of which components of the hydrolysates that affect sensory properties is lacking.
When using separation technology after enzymatic hydrolysis, undesirable taste components will be removed. In addition, masking techniques will be used to have a two-way approach to obtaining a taste approval product.
Sensory analysis with Nofima's well-trained taste panel together with state-of-the-art analytical techniques will be used to identify which chemical components are important for the development of unfavorable sensory properties.
This will serve as a guide in the choice of process and masking technology to develop taste-neutral EPH products.
At the same time as the HydroSens project starts with mapping and development of taste-neutral protein hydrolyzate, the work of finding product concepts that meet consumer and market requirements will start.
Gaining insight into the development of new concepts will follow a Design Thinking process in which both project partners and consumers will be involved. Furthermore, accepting protein hydrolysates will be used in food products suitable for human consumption.