Aquafeed Technology Centre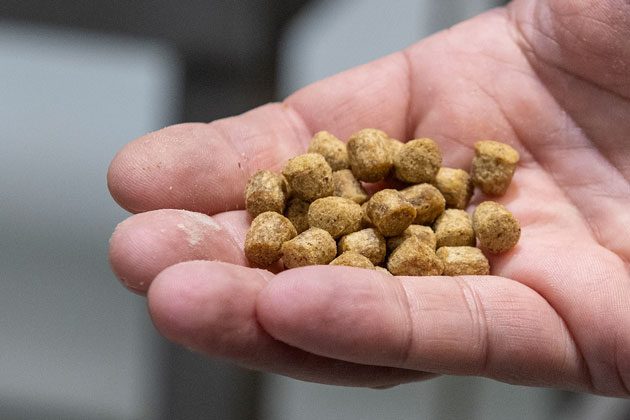 At our innovation facilities called the Aquafeed Technology Centre, we test new ingredients and develop feeds of the future.
Our scientists specialise in raw materials and feed development, and we are bridging the gap between research and industry.
Our knowledge, combined with new technology, gives us insight into the raw material's complex pathway to feed or food. This allows the industry to use new ingredients more quickly and become a driver in a more sustainable utilisation of nature's resources.
The Aquafeed Technology Centre is a collaboration between Nofima, University of Bergen and Norce.
The following research infrastructure and expertise is located at Nofima:
Process technology
Extrusion and feed technology
Analytical platform
The following research infrastructure and expertise is located at Norce and UiB:
ATC provides access to state-of-the-art laboratories and pilot scale facilities to meet future needs for research, process and product development.
These facilities are available for researchers, institutes and companies. The research facilities are located in the city of Bergen, Norway, and at Mongstad north of Bergen.
Film: How we used ATC
In the Horizon 2020 AQUABIOPRO-FIT project, lead by Nofima. we worked to find new methods for concentrating residual raw materials from, pelagic fish, farmed salmon, trout, sea bass and sea bream, and investigated the health effects of these.
The scientists used the facilities at Aquafeed Technology Centre during the project.
Visit the website of Aquafeed Technology Centre
Contact persons