Lumpfish4Food
Sustainable afteruse of lumpfish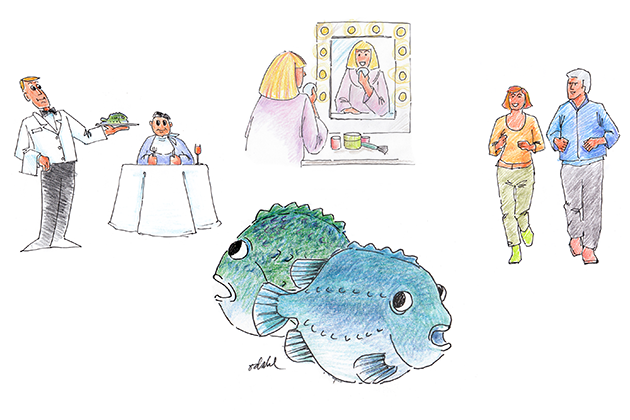 The main objective with the project is to provide the knowledge necessary to achieve sustainable exploitation of farmed lumpfish.
Funded by
The Research Council of Norway
Cooperation
Akvaplan-niva, Nha Trang University, Lerøy Aurora AS, Ryfylke Rensefisk AS, Nordøy Sea AS
November 2022 Update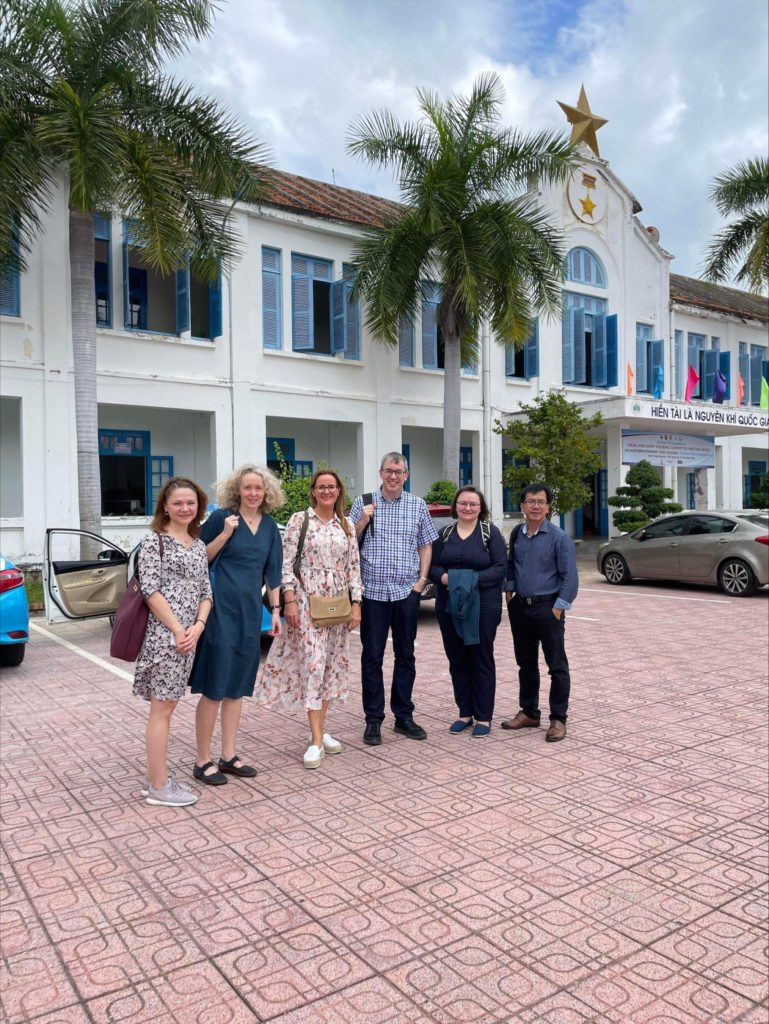 These photos are from a project trip to Vietnam in November 2022. We were four scientists from Nofima, one from Akvaplan-niva, an industrial partner from Lerøy Aurora and two from Nha Trang University, our Vietnamese research partner.
The project was aimed at evaluating the potential for lumpfish in two different markets: South Korea and Vietnam. In South Korea, the products were tested with help from Innovation Norway's Seoul office, since the corona situation made it impossible for us to travel ourselves.
Fortunately, we were able to travel to Vietnam to carry out the testing there.
We visited Ho Chi Minh and Nha Trang and interviewed five different industry stakeholders who were part of the lumpfish market evaluation. They were asked to create dishes with lumpfish fit for their local cuisine, and furthermore to assess the fish's appearance, smell, taste, texture, lice-eating history and if the fish is a fit for their food culture. From the interviews it emerged that they think the fish looks both scary and ugly, the smell is a bit too strong, but the taste and texture were acceptable. However, they were mainly interested in using the fillet of the fish, but the size of the fish meant that the fillet yield became too low, making it difficult to achieve profitability from importing lumpfish.
In addition, we visited a large shrimp producer and a tuna factory. It was fascinating to see how absolutely every step of the process is done manually. Finally, we had a workshop at Nha Trang University with representatives from the university, the project group and industry partners from Vietnam where all the results from the project were presented and further opportunities discussed.
Background
Millions of lumpfish are farmed each year to help combat lice in the Norwegian salmon industry. However, lumpfish stop eating lice when they reach sexual maturity. It is therefore important to find alternative uses of this valuable resource so that it can be utilised in a sustainable manner. The fish is considered valuable both for human consumption and as an ingredient in the residual raw materials industry.
Fish welfare
To achieve this, it is important that the fish are well taken care of throughout their life cycle. Another project is focusing on how lumpfish can be sorted, collected, and anesthetised gently and efficiently. In the Lumpfish4Food project we take a closer look at how the welfare of lumpfish can also be ensured during collection and transport from the pens.
Collagen
In order to be able to use farmed lumpfish as food or in the residual raw material industry, it is essential to investigate the nutritional contents and biochemical composition of the fish. It is particularly relevant to study the collagen content in the fish, which can potentially make the fish an attractive resource for producing collagen powder. Collagen is increasingly used as a beauty product and for muscles and joints, and has a particularly high reputation in Asian markets.
Quality and profitability
In order to utilise the fish for food, it is also important to test different processing and storage methods to ensure that the raw materials are of a high quality. Furthermore, it is important to map regulatory requirements relating to the utilisation and export of farmed lumpfish and carry out cost-benefit analyses to investigate the profitability both in keeping the fish and using it after it has finished its role as a lice eater.
Market
No products are profitable if there's no market for them. Market research and product testing in selected Asian countries is therefore a key part of the project. A previous pilot project showed that South Korea and Vietnam are potential markets that warrant closer investigation. The project is interdisciplinary and will work closely with the Norwegian industry to ensure the research is relevant and to connect potential Norwegian partners to Asian buyers.
Scientific publications
From Nofima
From partners