Notably
Novel cascade technology for optimal utilization of animal and marine byproducts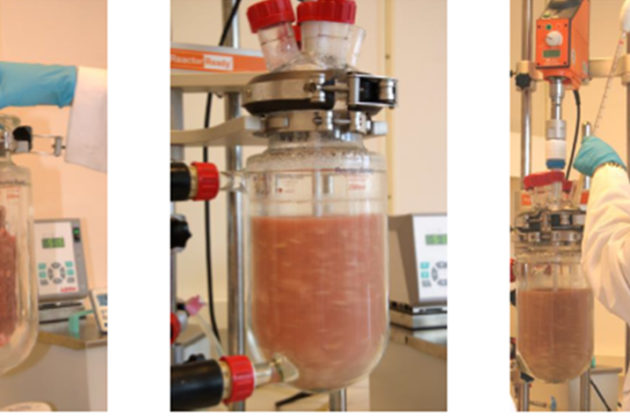 In Notably we will develop a new technological solution where processing of cod and chicken residual raw materials takes place in several different stages, so that the extracted components will be more valuable than they are today.
Funded by
The Research Council of Norway
Cooperation
Sintef Industri, Simula, Lunds universitet, Brødrene Karlsen, Biomega group, Norilia and Bioco
Annually, large quantities of by-products are produced from the animal and marine food processing industry. Cod heads and mechanically deboned poultry residues are two of the most underutilized by-products in Norway. These by-products are complex materials consisting of components such as proteins, fats, minerals, and other nutrients of high nutritional value that can be utilized for a globally growing population. In recent years, enzymatic protein hydrolysis (EPH) have gained significant attention as a versatile processing technology of animal and marine by-products. Usually, the focus is on recovery of a lipid phase, a soluble peptide fraction, and a non-soluble sediment, using one type of enzyme. Thus, currently this technology cannot take full advantage of the multitude of components in the by-products.
Objective
In Notably, we will develop novel cascade bioprocessing technology that will solve this challenge. The cascade will constitute a combination of several different processing steps, each one aimed at giving separate products with the highest possible yield and quality. To be able to achieve this goal, we will combine research from several different scientific disciplines, namely bioprocessing, enzyme technology, computer simulation and modelling, spectroscopy and analytical chemistry.
By adopting the novel cascade bioprocessing technology, potential products can be formulated into a multitude of refined high-quality products for high-paying markets. To our knowledge, there are currently no companies in the world using cascade bioprocessing to facilitate full utilization of marine and animal-based by-products. In the future, the by-product processing industry will thus have the technology enabling total utilisation and optimal value-creation of by-products.
Project setup
The work is organised into work packages as described in the illustration below: