AquaIMPACT
More robust, healthy, nutritious and resource-efficient fish in European aquaculture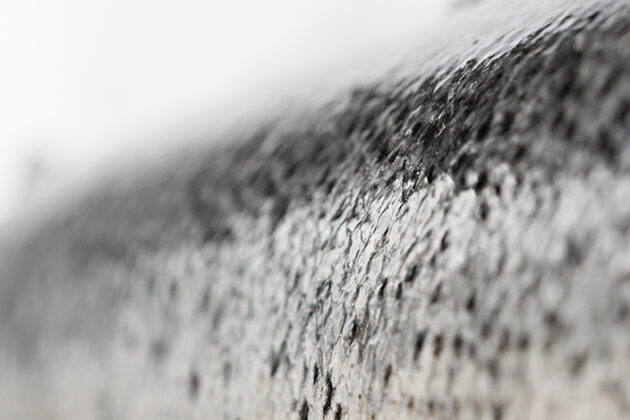 A salmon's skin is an effective first line of defence against pathogens. In this new project, scientists will investigate how omega-3 fatty acids and zinc affect the robustness of barrier tissue such as skin, gills and intestines.
Funded by
EU - Horizon 2020
Cooperation
The project is lead by Natural Resources Institute Finland (Luke) and has several European partners from science and aquaculture industry
AquaIMPACT integrates breeding and nutrition to increase the competitiveness of the EU's aquaculture of Atlantic salmon, rainbow trout, gilthead sebream and European seabass, to ensure food and nutritional security and to satisfy consumers' demands for high quality seafood with limited environmental impact.
AquaIMPACT will develop methods based on genomic selection for the European aquaculture industry, focusing on cost-effective registration and genotyping, and selection for properties that can only be registered under commercial conditions. By incorporating new ingredients and essential nutrients developed by companies, new nutrition and feeding strategies will be scaled up and tailored specifically for the genetically enhanced fish from breeding programs.
The goal is to produce more robust, healthy, nutritious and resource-efficient fish, and to promote industrial practices for ongoing bioeconomy, zero waste and more efficient use of natural resources.
Nofima works in AquaIMPACT with Atlantic salmon, develops industry applications of genomic selection and develops feed that accounts for the genetic background of the fish, in particular regarding product quality. This work is done in collaboration with MOWI Genetics AS.
Project website
AquaIMPACT has its own website where you can follow the research progress.