Seaweed and kelp provide new marine industry opportunities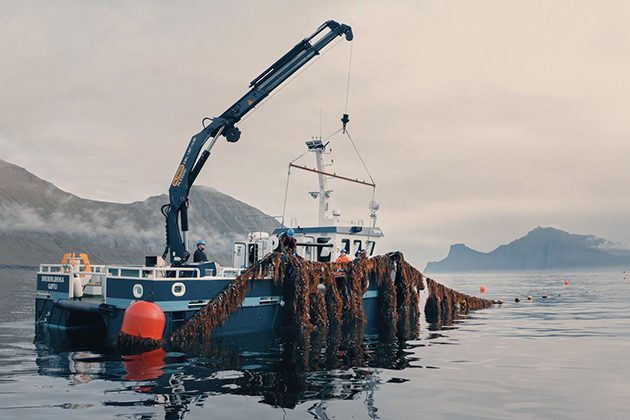 The EU has allocated EUR 9 million to the SeaMark research project in which Nofima participates. The research will help make seaweed and kelp production an important industry in Europe.
Valuable resource
Macroalgae is a valuable and underutilised resource that has great potential to be used in a number of markets. Macroalgae can be used for everything from food to medicine and makeup.
Macroalgae is a natural resource that can help reduce greenhouse gas emissions.
The European macroalgae industry is still at the starting blocks, and must achieve significant growth in order to become commercially viable.
In order to increase the amount of kelp that is produced, the SeaMark project will use new cutting-edge genetic technologies for the selective cultivation of macroalgae.
Innovative seaweed and kelp products
SeaMark will produce twelve innovative seaweed and kelp products. The project will also develop new ways of treating macroalgae through fermentation and biotransformation.
The scientists will achieve this by scaling up the cultivation and harvesting of seaweed and kelp both at sea and in land-based facilities.
Nofima's role
SeaMark is Nofima's first project that is funded by the EU's major research initiative called Horizon Europe. Nofima is responsible for developing knowledge about market strategies for macroalgae products.
Nofima's scientists will also contribute to the cultivation, harvesting and pretreatment of the macroalgae. In addition, they will assess the socioeconomic and technological-economic aspects of production.
The SeaMark project will also investigate the health-promoting effects of fermented macroalgae and find common extraction processes regarding raw materials and special ingredients.
More information
Contact person