Aquaculture sustainability indicators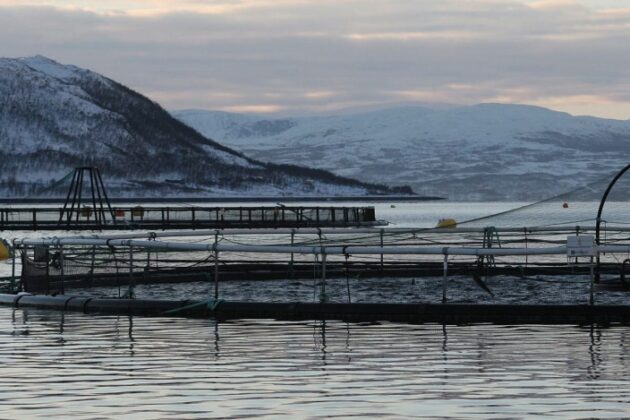 A web portal with indicators on the sustainability of Norwegian aquaculture has been developed. The portal was released in December 2018, and covers more than 20 different themes on environmental, economic and social sustainability.
Funded by
The Norwegian Seafood Research Fund - FHF
Cooperation
SINTEF and BarentsWatch
The data for the indicators come from official sources and research institutions, and most indicators are updated monthly or yearly. In addition to showing the current situation, the portal also shows developments over time. The portal thus makes facts on how Norwegian aquaculture affects environment, economy and society easily available for a general audience.
While the portal as of June 2020 has more than 30 different indicators, new themes and indicators and other improvements are coming. A new theme-page on the greenhouse gas emissions for farmed salmon delivered by different types of transport to markets around the world was added in June 2020.
Researchers from Nofima and SINTEF Ocean developed the portal with support from Barentswatch and Bouvet. Inputs and quality assurance has come from researchers, environmental NGOs and industry actors. The work has been financed by FHF – The Fishery and Aquaculture Industry Research Fund.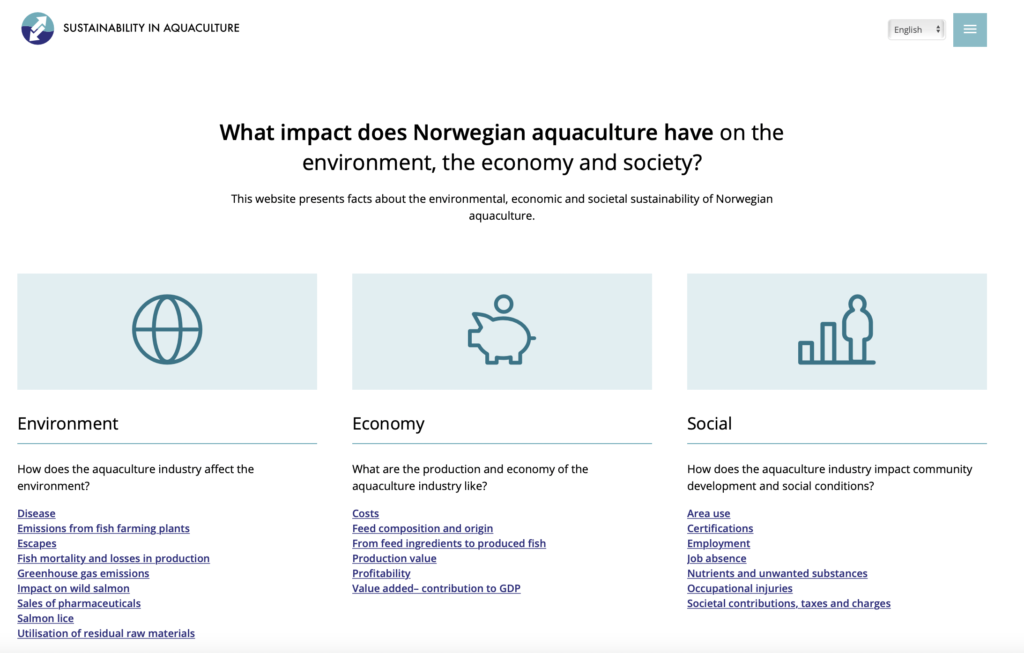 Check for yourself
Take a look at the datasets available in the portal. Maybe you will be surprised?
Visit bærekraftportal.no
Publications