SeaValue
Value-chain innovation for a sustainable Norwegian seaweed industry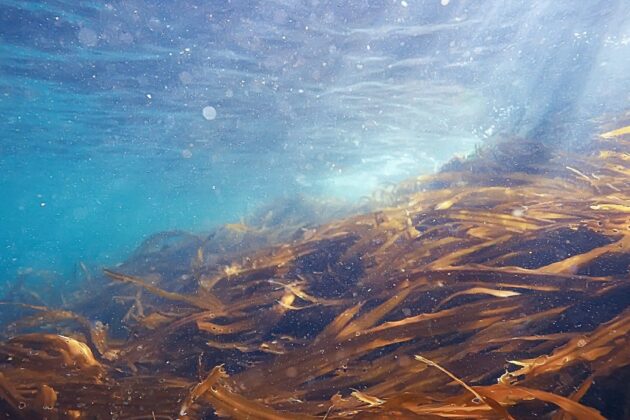 In this project, we looked into several aspects of Norwegian seaweed production, from harvesting and sorting to conservation and product development.
Funded by
The Research Council of Norway
Cooperation
Dolmøy House of Seafood; Aquatic Teknology AS; St Olavs Hospital; Marine Biopolymers (UK)
The project SeaVALUE aimed at driving sustainable value creation in Norway towards disruption of the traditional seaweed value-chain upon socially-responsible industrial research & innovation on eco-harvesting, value-added on-board sorting & formalin-free preservation strategies, and full biomass valorisation into integrated multi-sectoral product concepts targeting high-value markets such as functional food ingredients, animal feed supplements, premium grade alginate formulations and new recyclable biomaterials.
Through cutting-edge technological solutions driving business model innovation and value-chain multiactor engagement, SeaVALUE wanted to facilitate a national interdisciplinary knowledge base that can provide a competitive advantage for a sustainable seaweed industry in Norway. The project's ambition was to contribute to shaping a sustainable seaweed industry in Norway, which is predicted to play an important role in the emerging national bioeconomy, also endorsing European strategies on "Blue Growth". The blue bioeconomy will strengthen Norway's role as the leading seafood nation as well as a leading supplier of sustainable marine biomass.
Nofima investigated on-board conservation strategies for seaweed, conservation technologies, design and development of cost-effective strategies (processing, packaging and storage) towards seaweed-based product development upon full biomass utilisation and sustainable value creation. We did this by testing new technological solutions in laboratory scale and validating products and process in pilot scale.
Led by Bremnesgruppen and Nofima, SeaVALUE's consortium included (inter)national industry and research partners, including Marine Biopolymers and St. Olavs Hospital, and the IMR, with an advisory role.
Publication