New certification scheme to compete with MSC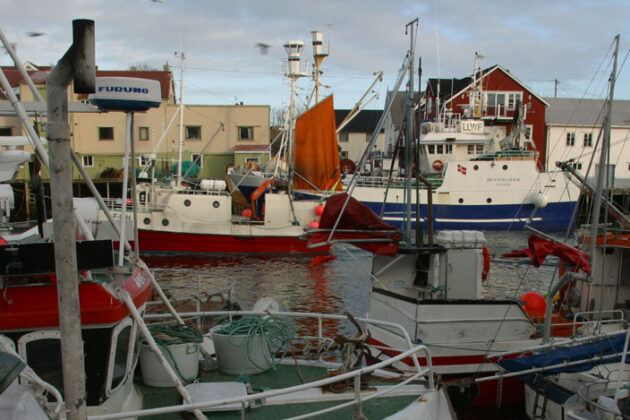 In order to gain entry into key markets, Norwegian fisheries must provide sustainability certification. As an alternative to the dominant MSC certification, a standard specifically adapted to Norwegian fisheries will now be developed.
Social scientists at Nofima have been commissioned by the Norwegian Seafood Research Fund (FHF) to develop Norwegian Responsible Fisheries Management (RFM-Norway) – a Norwegian standard for sustainable fisheries.
Monopoly
"The project has two aims: To develop the first phase of a Norwegian RFM standard, and to make a recommendation for the future operation of the programme", says Nofima scientist Marianne Svorken.
The standard must comply with guidelines set out by the Food and Agriculture Organisation (FAO), and a complete, accredited programme must be approved by the Global Sustainable Seafood Initiative (GSSI).
Currently, there is an understanding that in order to achieve market access to Norway's most important seafood markets, the environmental, economic and social certification of sustainable fisheries is necessary. The Marine Stewardship Council (MSC) is currently the dominant and almost monopolist provider of third-party certification. Therefore, Alaska and Iceland quickly established their own programmes in order to document their sustainability through an alternative Responsible Fisheries Management (RFM) standard. The existing RFM schemes have now invited Norway to join the collaboration.
"A monopoly is seldom beneficial to the customer and many in the industry have expressed concern over the lack of competition. A collaboration like the one Norway is now invited to join will help ensure that the RFM schemes constitute a large enough volume to become a solid market actor. This opens up a number of new opportunities within both marketing work and cost savings, and as an alternative to MSC", says Marianne Svorken.
"However, a Norwegian RFM standard must be in place if Norway is to be included in this initiative. The current situation with MSC as a monopolist creates challenges, and a stabile FAO-based RFM collaboration with Iceland and Alaska can strengthen Norway's position", says Marianne Svorken.
Beneficial
Establishing a complete programme for an accredited and GSSI-approved RFM standard requires extensive work. The work itself, and a fully completed standard, will provide Norwegian industry with many benefits.
"RFM aims to become a stable standard that provides predictable requirements, operations and costs. It will provide a practical, affordable and stable certification programme that meets market requirements for third-party certification and serves as a validation of sustainable management. RFM certification also provides the opportunity to incorporate a distinctive Norwegian message", says Marianne Svorken.
The project intends to establish a Norwegian RFM standard which, as far as possible and as appropriately as possible, is compatible with Iceland's and Alaska's RFM standards as well as the MSC standard. The project is scheduled to start in October 2019 and will conclude in December 2020.
Who will own the scheme?
In addition to developing the standard itself, a plan for the operation and management of the programme must be devised. Important factors include deciding who will own and operate the scheme, whether more partners should be included in the scheme, who should supervise the scheme, which fisheries can be certified by the scheme and how the scheme can be funded.
Contact person