Premium consumers will pay 10% extra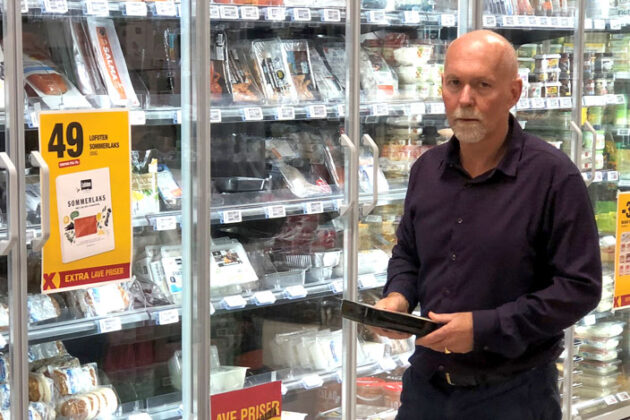 One in three households in Norway are classed as being in the premium segment. They are willing to pay at least 10% more for super- fresh cod – that is, cod sold less than 48 hours after slaughtering.
In a research project called "Catch", a number of researchers from Nofima and the University of Tromsø – The Arctic University of Norway studied consumer evaluation of products based on live-stored cod. The surveys were mainly conducted in Norway, but studies were also carried out in the Spanish market. The aim of this work was to improve our knowledge about what makes cod products exclusive and attractive.
Discerning consumers
"Older, more quality-conscious Norwegian consumers focus less on packaging and convenience when they choose fresh cod. They trust their ability to judge and their visual impression. In Spain, consumers prefer to buy fresh cod over the counter without packaging," says Professor Svein Ottar Olsen of the University's School of Business and Economics.
The studies show that pre-packed cod is accepted, but not by all cod lovers. In Spain especially, it is important to see the whole fish in the fresh produce counter. The customer picks out the fish he or she wants and asks for it to be cut up or filleted before they take it home.
Product information
Information is very important for many consumers if the fish is pre-packed. They want information about the raw product, production date and best before date. The information must be clearly visible to the consumer.
"Evidently the design and colour of the packaging also helps to change consumers' perception of the raw product. For example, black packaging makes products more exclusive," says Olsen.
When Norwegian consumers choose fresh cod in the shop, the most important criteria for them are a mild taste, freshness, healthiness and naturalness.
Long salt-maturing process
The Catch researchers also looked at clipfish (dried and salted cod) and stockfish, and made some new findings:
"Salt-maturing clipfish for an extra six months results in clear differences in how the matured taste, yellow colour and saltiness are experienced. The differences were clear when we compared it with traditional clipfish that had been matured for six weeks," says Olsen.
Other findings show that nostalgia and an interest in traditional food increases the perception of exclusivity and willingness to pay for long-matured clipfish and stockfish products. Producers who want to target the premium segment should emphasise words such as handcrafted, matured, exclusivity, traditional and nostalgia in their marketing of traditional products.
Facts about Catch:
Catch is a five-year research project funded by the Research Council of Norway.
The objective has been to optimise the quality of live-stored cod from the moment it is caught until it reaches the consumer.
By keeping the cod alive in netpens and slaughtering it later, consumers can get fish of optimum quality even outside the main season.
Watch film
Watch a short film about premium consumers with Professor Svein Ottar Olsen from the University of Tromsø – The Arctic University of Norway.
Only in Norwegian language.
Contact person