NoLice
Novel tools and knowledge for a future with no lice infestations in Norwegian aquaculture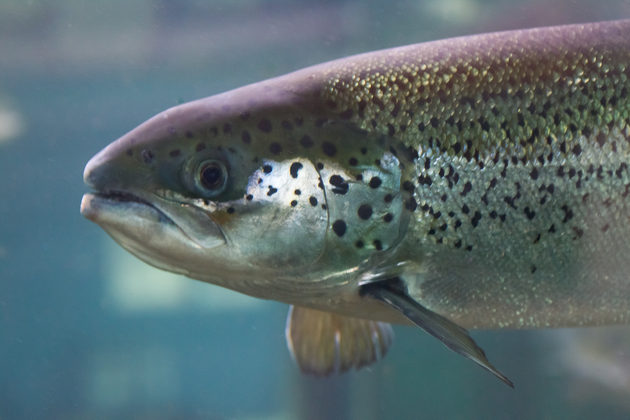 The overall aim of this project is to identify naturally produced compounds that are associated with Atlantic salmon susceptibility and resistance to two parasitic sea lice species and to develop tools that can be applied to boost Atlantic salmon resistance and reduce lice infestation in Norway.
Funded by
The Research Council of Norway
Cooperation
Roslin Institute (The University of Edinburgh), Institute of Marine Research, Bigelow Laboratory for Ocean Sciences, Rothamsted Research, MOWI, Benchmark Genetics, Cargill.
We have previously established that there is substantial genetic variation in susceptibility to lice infestation within farmed Norwegian Atlantic salmon populations. We have also detected some compounds released by the skin of Atlantic salmon that are associated with this variation.
However the mechanisms triggering the release of these compounds, and their underlying genetic basis is still unknown.
This project will:
Identify host-specific compounds associated with susceptibility to lice parasitisation
Test whether measurement of these compounds could provide an accurate and more ethical phenotype (without challenge testing) for breeding to boost resistance
Identify and test feed additives that could potentially block production of attractant compounds or boost mucosal secretion of compounds repelling lice
Test for additional effects on the reproductive capacity of the lice and its epidemiology that might be derived from breeding for resistance
The research objectives and results of this project will integrate with those of the research project CrispResist, funded by the Norwegian Seafood Reserach Fund (FHF), and utilise results from our previous projects- This will enhance genetic improvement with selective breeding and prioritise candidate genes for manipulation via feed additives to produce salmon with full or high resistance.
Outcomes will include improved fundamental knowledge of lice resistance mechanisms and development of tools that can be applied to boost genetic and non-genetic resistance to sea lice.