DIGYMATEX
Mapping of digital maturity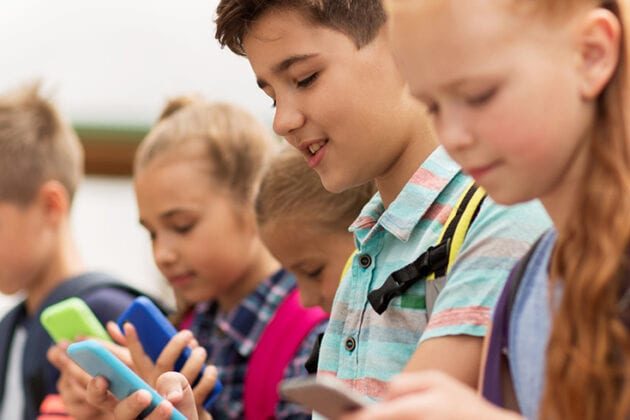 The aim is to map how the digital maturity of children aged 9-16 affects their behaviour when they use digital platforms, and the long-term effects of the use of these technologies on children's well-being.
Funded by
EU - Horizont 2020
Cooperation
Aarhus University, Denmark (coordinator), University of Vienna, Austria, FU Berlin, Germany, IE Business School, Spain, Nofima, Norway, Athens University of Economics and Business, Greece, University of Amsterdam, Netherlands, Trinity College Dublin, Ireland, University Hospital Bonn, Germany, IBM, Denmark, Agora Partner, Israel and Vitagora, France.
Update May 2023
In the fall of 2022, the project group at Nofima carried out a study of potential interdependencies between the youth's digital maturity and their food behaviours in digital contexts. Assisted by two primary schools and one secondary school, they recruited 162 young participants to complete a questionnaire on the use of screens, games and social media, digital maturity, eating behaviour with and without screens, and exposure to online food content. Next, the researchers interviewed 32 of the same participants about their experiences and reflections on the same topics. The results point to several associations between digital maturity and food behaviour, among others, related to self-regulation. The results also show that children and adolescents often combine a snack with the use of a screen, at the same time they tend to prioritise socialisation during family dinners and meals with friends. The first abstract is already accepted and will be presented at the Pangborn Sensory Science Symposium, August 2023, while the abstract for the planned scientific publication has been submitted to the journal "Children & Society". The results will also be conveyed in a popular science venue.
Additionally, in the spring of 2023, the project group initiated a national survey with more than 400 young respondents, and their caretakers. Its aim is to validate a Norwegian version of the "Digital Maturity Inventory".
One of the tools to be developed is a digital maturity index, called the Digital Youth Maturity Index (DIMI), which will make it possible to both understand and classify children's digital maturity. We also plan to develop a solution and recommendation programme that can be used by parents, schools and politicians.
Nofima's role
Nofima will contribute innovative knowledge and expertise within child research. One of our activities will be to evaluate the validity of the Digital Youth Maturity Index developed in the project. Our responsibility also includes investigating how children's digital maturity and their eating habits mutually influence each other.
Facts and updates from DIGYMATEX
Facts
DIGYMATEX is an interdisciplinary EU-funded project that will continue for four and a half years.
A total of 12 partners from ten countries participate: Denmark, Germany, Austria, Spain, Norway, Greece, the Netherlands, Ireland, Israel and France.
The project falls under the EU call for tenders, DT-TRANSFORMATIONS-07-2019 The impact of technological transformations on children and youth.
The allocation of EUR 3.45 million is from the EU's Horizon 2020 Research and Innovation Programme under grant agreement no. 870578.
The project is coordinated by Aarhus University.