JustFish
Preventing fisheries crime in Norway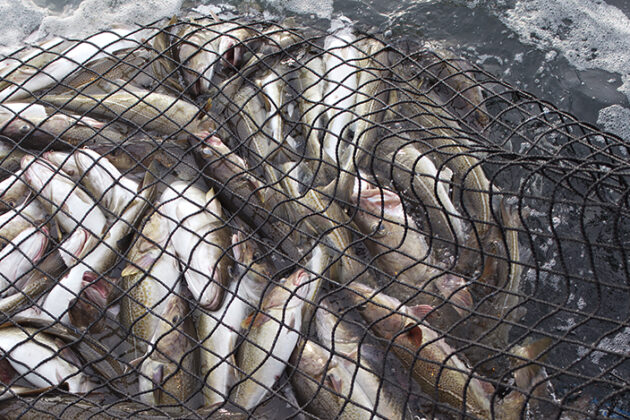 The project aims at discussing measures for improving the Norwegian fisheries resource control system and reduce the extent of illegal activities.
Funded by
The Research Council of Norway
Cooperation
Sjømat Norge, Råfisklaget, Fiskarlaget Nord, University of Manchester, UiT Norges Arktiske Universitet, SALT Lofoten
Fisheries crime is a global challenge to the sustainability of the marine resources. Despite Norway's internationally recognized fisheries management regime, violations still occur, e.g. unreported fishing and sale of illegal fish. However, the knowledge on the scope and characteristics of the problem, as well as the different reasons for non-compliance, is incomplete.
The main questions raised in the JustFish project are how and why actors in the fishing industry do not follow rules and regulations. It is a recognized challenge in Norway that authorised fishers and fish buyers abuse their exclusive access to the resource by adding unregistered fish into the production. The drivers behind these illegal fishing activities are many and can relate to extensive and complex regulations, market and competition issues, limited control and ample opportunities, but also more fundamental driving forces like attitudes and norms.
By examining the different drivers behind illegal acts related to harvest and trade, we will identify reasons and justifications for different infringements. Based on this, regulatory shortcomings will be identified and how regulatory institutions and technologies render illegal activities possible will be revealed. The project will also study the sanction system to attain knowledge about how different kinds of sanctions can be used to achieve more effective resource control.
The overall aim of JustFish is to discuss methods and technologies for improving the Norwegian fisheries resource control system and reduce the extent of illegal activities. We will do this by combining policy and legal analysis with criminology. Three of the largest industry organisations are partners in the project. As they through their daily work is heavily involved in the efforts to improve resource control, they will play an important role in the project.