Sensory Centre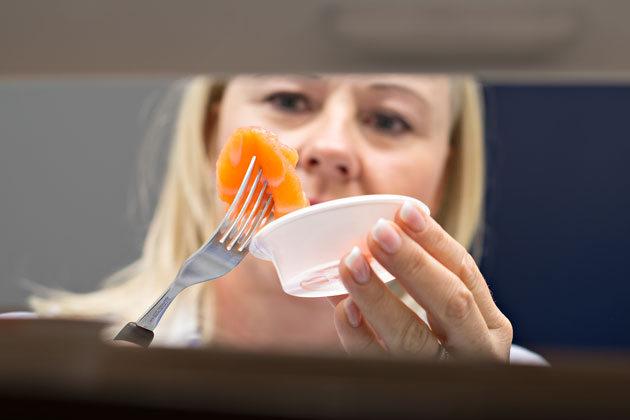 In our sensory centre our trained panel of judges describes all types of food, beverages and sometimes other products that have characteristics related to the product's appearance, taste, smell and texture.
This activity is closely linked to Nofima's sensory research within the field of taste perception in different consumer groups and various factors that motivate healthy and sustainable food choices.
The link to research ensures that we are up-to-date on the latest developments in methodology and equipment.  Sensory analysis is an important tool both in industrial product development and in research projects.
Infrastructure and expertise:
10 trained sensory judges
Sensory expertise that follows projects from A to Z
A well-equipped kitchen that enables controlled conditions for the preparation of samples
Taste booths with digital data collection
Biometric test equipment
Discussion room with video surveillance (if needed)
We offer:
Analysis assignments using Nofima's trained panel of judges in a sensory laboratory
Advice and training for sensory panels, panel management and the use of relevant software
Statistical software PanelCheck (for analysis of sensory data) and ConsumerCheck (for analysis of consumer data) developed by Nofima. We can advise on use. This can provide customers with new insights.
Photo gallery
Questions and enquiries
Visiting address
Nofima AS
Osloveien 1
1340 Ås