Environmental audit for cod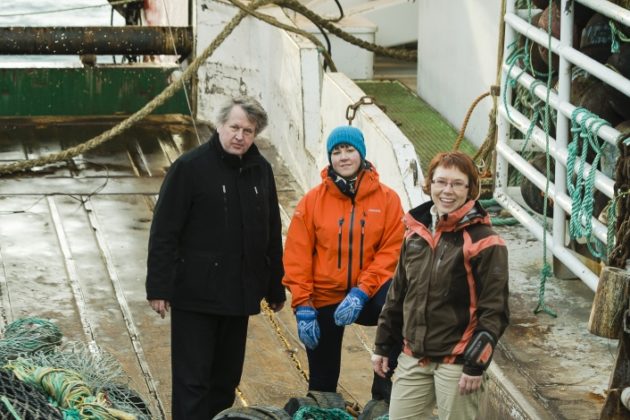 A new tool can document sustainability in cod and haddock fishing in the North Atlantic. A European Good Practice standard has been created.
The European white fish industry is subject to strict rules for documentation and traceability. Many of the world's fish stocks are highly threatened and powerful forces are warning consumers not to eat white fish. Even though the cod and haddock stocks in the North Atlantic are still healthy and sustainable, the products have problems when they come onto the market in competition with cheap farmed species from Asia and Africa, and it is far from self-evident which products are sustainable and which are not.
In the three-year WhiteFish project, industry organisations and 15 researchers from all over Europe have developed a new method and standard to document the environmental impact and sustainability of cod and haddock. This is about documenting everything from the individual fishing vessel's environmental audit, including fuel consumption and CO2 emissions, to the fisheries' significance to society.
«We have systemised a huge quantity of data about everything that happens relating to harvesting, processing and distribution,» says Scientist Kathryn Donnelly of Nofima.
The fisheries industry is subject to strict rules for documentation and traceability. Using the standard developed in WhiteFish, individual companies can plot information about their operation and calculate their environmental audit and sustainability, which means that individual companies can identify where they could improve in terms of the environment, welfare and economy.
The Batch-based Calculation of Sustainability Impact (BCSI) method is based on a huge quantity of collected data and makes it possible for those in the industry to make ongoing sustainability assessments for their own products.
WhiteFish has been a three-year (2012-2014) EU project, with Senior Scientist Petter Olsen of Nofima as project coordinator. The method that was developed is now being implemented and tested in practice and the associated standard is under consultation with industry organisations and other stakeholders.
Watch film
Watch video to learn more about the standard and how it can be used:
Contact person