Business ideas for food safety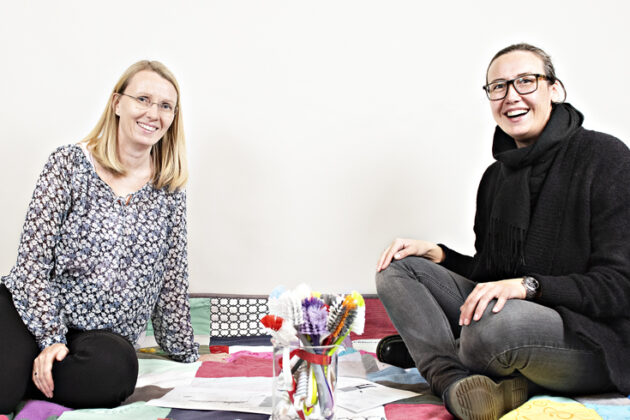 40 percent of all food poisonings occur at home. Nofima researchers are leading the way to find the best solutions for reducing this number.
"We are aware of what leads to food poisonings at home, and we know which groups are most at risk; but it's only now that we have studied in depth how these groups shop, store and prepare food at home," says microbiologist Solveig Langsrud, leader of SafeConsume – a large interdisciplinary European research project where microbiologists, sociologists, statisticians, innovators, designers and economists work together.
Microorganisms – the microbiologist's field of study
"When people get sick from home cooking it's usually because they eat high-risk food types, such as oysters, expired food, food that has been stored at too high temperatures or has been made by someone who is sick. We have also seen other risk factors such as insufficient heat treatment, inadequate hand washing, insufficient washing of fruits and vegetables and using dirty sponges, cooking utensils and chopping boards", says Solveig.
The microbiologists' expertise in microorganisms – their behaviour, where can be found, how long they survive and relevant risk factors – formed the basis for the sociologists' work as they studied people's habits.
Researchers from Norway, Portugal, France, the UK and Romania accompanied their research subjects – young men living alone, those with small children and the elderly – on shopping trips and when they were cooking. We know from previous experience that babies/toddlers and the elderly are the least resilient, while young men take the greatest risks. The researchers collected samples from food and kitchen counters, refrigerators, taps and cutting boards both before and after the food was prepared.
Packed fridges and old food
The result is new data about how people in different countries and at different stages of life handle food, which has provided new insights. Young men who live alone no longer seem to be the worst offenders when it comes to hygiene in the kitchen.
A more problematic issue is that the elderly seem to be exposed to the greatest risk, as they are the ones who most often eat foods that are past their expiry date and have the warmest and most packed refrigerators.
"In all the surveyed countries it seems like the older you are, the more refrigerators you have and the more food you keep in them", says Solveig.
Insights create business opportunities
The researchers have now moved on to study what needs to be true to make people change their habits. The various insights are plotted in an 'opportunity map' to visualise which parts of the user journey offer good business opportunities.
"Insights such as the observation that the temperature of many refrigerators is too high, so the food spoils faster, or that many don't really know what's in their fridge, opens the door to new and important innovations", says innovation scientist Antje Gonera.
She is responsible for mapping and further developing opportunities for innovation, and explains that their main task in the project is to translate research findings into innovation and facilitate a process that takes into account both consumer needs, technological opportunities and business potential.
"By systematically combining scientific results with a specialised design and innovation process and close interdisciplinary cooperation with stakeholders and industry partners, we have come up with over 300 ideas, 23 specific concepts and 5 patent applications," says Antje, adding that this way of working is quite new in research projects.
The researchers have worked closely with the design agency Designit, which is also gaining new insights from the project.
"Working closely on the same issue with researchers and multiple industry partners in parallel has been very informative, different and fun. In this innovation process we have been able to take a broad approach to find opportunities and consider problems from different angles," says Siri Yran, Lead Product Designer at Designit.
About the research
The research is conducted in the Horizon 2020 project SafeConsume.
32 partners in 14 countries in Europe, including a number of large and smaller companies.
Contact person