TeRiFiQ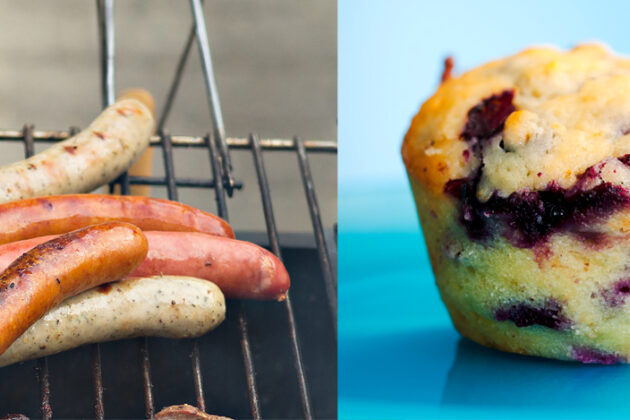 TeRiFiQ is a 4-year EU-project where Nofima is one of the key participants. In addition to Nofima, the Norwegian food producers Leiv Vidar and Millba participate in the project, together with several other European R&D partners and industry.
Cooperation
17 partners from Norway, France, Belgium, England, Germany, Italy, The Netherlands, and Romania
The aim of the project is to provide new knowledge and technological innovations to the European food industry, thereby enabling them to reduce the content of salt (sodium), fat and/or sugar in everyday foods without compromising eating quality, food safety and production costs. Specifically, the project will focus on reducing salt and fat content in sausages, cheeses and sauces, and reducing sugar and fat in bakery products, e.g. muffins. Nofima is in charge of the work package on meat products, and is working closely with Leiv Vidar in order to achieve a 50 % reduction of salt and fat in sausages. In collaboration with Millba, Nofima is also participating in the work package on bakery products, where the goal is to reduce the fat and sugar content of muffins by 30 %.
The first years of the project is mainly devoted to research, while technology transfer, consumer studies and upscaling of reformulated foods to industrial level will take place towards the end of the project period.
TeRiFiQ is not only contributing towards new knowledge related to meat and baking technology at Nofima, Leiv Vidar and Millba. It also gives both scientists and the food producing companies a unique opportunity to develop their European networks.
Facts about TeRiFiQ:
Project title: Combining Technologies to achieve significant binary Reduction in Sodium, Fat and Sugar content in everyday foods whilst optimizing their nutritional Quality
Total budget: 3,97 M €, with 2,99 M € funded by FP7
Project coordinator: INRA, France