KVASS
Automated quality assessment of headed/gutted whitefish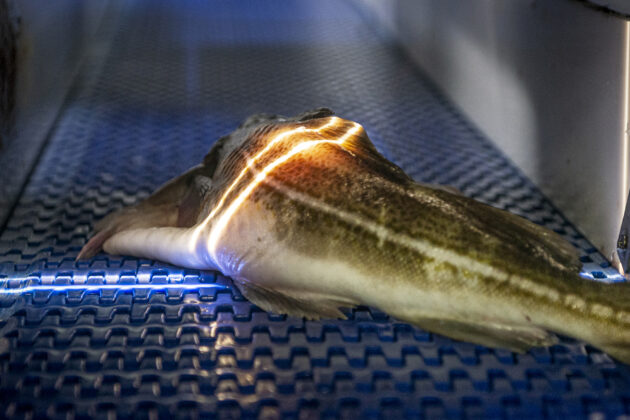 The purpose of this project is to make a commersial solution for measuring blood in whitefish prior to filleting.
Funded by
The Norwegian Seafood Research Fund - FHF
Cooperation
Norsk Elektrooptikk (NEO), Lillebakk, Lerøy Norway Seafoods, Havfisk AS
Automated quality assessment of headed/gutted (HG) whitefish is high importance for the whitefish industry.
The solution is based on imaging spectroscopy and analytical methods developed at Nofima. The commercial product will be a part of Maritech,  and will include a new industrial version of the hyperspectral imager produced by Norsk Elektro Optikk.
The first prototype is operating today at Lerøy Norway Seafoods, Båtsfjord. A second prototype is to be installed in one trawler from Havfisk.
The goal is to launch a commersial product in 2020.