What and how will the elderly be eating in 2030?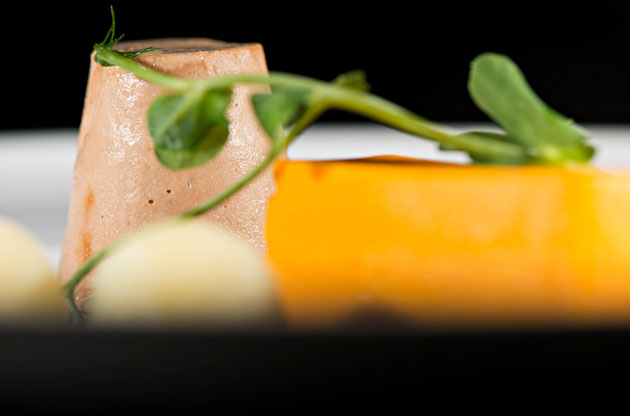 The number of older people is increasing and more of them are wanting to live at home for longer. They want food which tastes and smells good and looks delicious – and they want to eat in the company of others.
Nofima released its first digital report on 25 August. This dealt with how the everyday diets of elderly people living at home would look in 2030, and the opportunities for innovation that this creates.
Important findings
Important issues for the elderly include social networks, making their own choices about what they would like to eat and chatting with others. What worries them most is loneliness and not being able to manage their own everyday lives.
"One of the key findings in our report is that both young and elderly people want to eat the same dishes as those that they prefer and preferred when they were young. If you appreciate sushi today, you will also appreciate it when you become older," says Ida Synnøve Grini, Senior Nutrtion Advisor Food, Health, Innovation and Consumerat Nofima.
26 future stories, five future images and three age groups
Ida Synnøve and her Nofima colleagues Astrid Nilsson and Antje Gonera are behind this report entitled Everyday Diets for Elderly People Living at Home in 2030 – A User- centred Approach to Creating Windows of Opportunity.
They have carried out different focus groups with people in the following age groups: 20-30, 55-67 and 67-84. The member of these age groups then participated in innovation meetings at which 26 different future stories were discussed.
We provide five future images which can be used as starting point for innovation. One example of a future image, which all three groups regarded as being important and likely to happen in 2030 is: "Lunch will become the new meeting place for many elderly people and will replace supper at home on one or more days per week". While the future story "Robots which prepare food and keep the elderly company during meals will be common" was not regarded as being neither important nor likely in 2030.
Innovation opportunities
"We used the approach and tools of the Design-Thinking method and combined various methods derived from consumer research, nutrition, innovation and strategy in order to create a good, user-friendly picture of the needs, concerns and wishes of the elderly," says Ida Synnøve.
The results of these discussions about future scenarios have led to five so-called windows of opportunity where both the business and public sectors can find innovation opportunities:
What will be on our plates in 2030?
How will food reach our plates in 2030?
Where and how will we eat our meals in 2030?
Communications and help in 2030
Sustainability in 2030
What will be on our plates in 2030?
Older people will not see any radical changes on their plate. Even if there are major technological advances, most people believe that we will still have traditional formats and familiar dishes. Older adults does not want to take pills or have injections. They want to enjoy their food and enjoy how it smells, taste, and looks.
Manufacturers will increasingly adapt food to suit individuals and customised food will be able to both satisfy individual requirements and be linked to enjoyment and preserving health.
How will food reach our plates in 2030?
Going to the shops will still be an important social occasion for many older people. Personal help in the shops will contribute towards adapting individual diets. At the same time an increasing number of delivery services will be established, including services and food adapted to suit individual requirements.
Many elderly people have complained about and are tiered of unappetising municipal meals. The municipalities have taken this on board. In 2030 municipal schemes will ensure the delivery of high-quality food and a real feast once a month.
Where and how will we eat our meals in 2030?
Going out to meet others and possibly having something to eat received a high score. Social lunches scored high, and young pensioners will transfer eating canteen lunches at work to eating lunch at a café because they feel too young to visit an old people's home.
In 2030 physical meetings and digital meeting places will be alternated. Maybe it will be just as natural to meet on a digital platform as to meet up in person, or maybe elderly people will arrange physical meals via a digital platform.
Communications and help in 2030
Digital solutions will have even more users, and more elderly people will have a better understanding of new technology. Smart homes will be important for their safety, and elderly people will be able to manage at home for longer.
Smart fridges will be the norm, ensuring that they do not purchase too much and notifying them when their food is approaching its sell-by date. On the other hand, they will not be helped by robots.
Sustainability in 2030
In 2030, sustainability will be important for what we have on our plates and will have an impact on where our food comes from. New sources of protein will have a higher share of the market among the younger ranks of the older adults , but will not be an established element in the everyday diets of those who are the oldest.
Research facts
The research presented in the report is funded by the Foundation for Research Levies on Agricultural Products (FFL) and is part of Nofima's strategic InnoFood and SunnMat research programmes.
Contact person