Quality more important than origin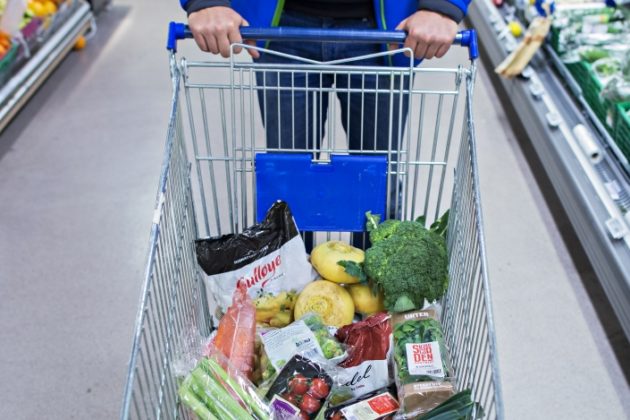 Comprehensive consumer studies show that Norwegian consumers are more concerned with the quality of food than its Norwegian origin. This new insight has caused food producers to scramble to adjust their products.
Norwegian raw materials compete with imported raw materials for the favour of consumers. Brands such as "Nyt Norge" and stories about Norwegian nature have become common on Norwegian food packaging, and are intended to inspire the consumer to eat Norwegian food. However, how does this affect what we choose to pick up from the grocery store?
With support from the Research Council of Norway, a group of researchers are working to find out whether there is any perceived added value if the consumer is aware that the food originates in Norway, and which actions that may be taken to increase the value of Norwegian food products.
Comprehensive surveys
In addition to a survey of 850 consumers all over the country, researchers have conducted in-depth interviews with groups of selected individuals. They have also visited six cities and densely populated areas in the country to speak to consumers who had just done their grocery shopping.
With their shopping bags in hand, people were questioned on which type of Norwegian products they had bought, and why they had chosen a Norwegian product instead of a foreign one if they had done so. The interviews were conducted both in grocery stores with a relatively narrow selection of products, shops with a broad selection of products, and in specialist food shops.
"Many hadn't given any thought to where the food was from. The exceptions were milk and fish, where people deduced that they couldn't have travelled far due to shelf life," says researcher Aase Vorre Skuland with Nofima.
Believe Norwegian food production is important
The great majority of those questioned believe that Norwegian food is important. Considerations toward the environment and jobs are both considered important reasons to maintain Norwegian food production. Confidence in Norwegian food producers is high. Nevertheless, this is of little significance for which products one buys when in the shop.
"We were surprised by the results. Even though one wants to support the Norwegian food industry in principle, most people don't consciously choose to support it with their wallets," Skuland says.
She adds that it's not the case that Norwegian food is difficult to sell, on the contrary – but the fact that the product is Norwegian is in itself not a good enough reason to buy it.
Don't check origin
But what makes a food product Norwegian?
"Most people we spoke with imagine that Norwegian food had to be made from Norwegian ingredients and produced in Norway. The criteria for calling a product Norwegian are quite rigorous. But at the same time, it doesn't seem to be that important to them that the food they buy actually is Norwegian.
Few are conscious of where the raw materials come from when they buy processed food products, such as fish cakes or frozen pizza. Neither do people check the origins of vegetables before they end up in the shopping trolley.
The survey shows that where one does one's shopping doesn't affect people's attitudes toward Norwegian food. Choice of grocery shop is strongly related to price.
Characteristics and quality
"It's the product's properties characteristics the consumer is after. Which size are the tomatoes, will they be suitable for the salad I'll be making, and how do they taste? These aspects of tomatoes are more important than whether they're from a Norwegian green house.
Norwegian food producers can thus not expect any major increase in sales by emphasizing that their products are Norwegian. Rather, it would be more sensible to promote the food's unique attributes as a result of being produced here.
Quality was important to customers in all grocery shop segments, but the specialist food shop customers were somewhat more conscious of the origin of the food than customers in supermarkets with a limited selection. However, even the latter would prefer high quality food, particularly if buying for a special occasion. In that case they would visit a shop with a broader selection.
Those who were most concerned with products being Norwegian were customers at fishmongers. They were also of the opinion that the selection of Norwegian fish in the supermarkets was poor, which may explain why they chose a specialist when buying fish. More than half of respondents believed it was important that the fish they bought was Norwegian.
More distinct products
The results from the survey will now be shared with the businesses taking part in the research project, so that they may develop their products in keeping with these new insights. Fish producer Dybvik chose a dried and salted fish product to improve.
Following suggestions from consumers, several aspects of the packaging and the information on the packaging were changed. The product remains the same, but the new packaging is more informative on what the fish may be used for, and how one should proceed to use it. The new package is called "Klippfisk til Bacalao" (Dried and salted fish for Bacalao) and clearly states that the fish must be watered down before use.
"Even products that have won awards for taste or design have no guarantee of selling well. One has to meet the consumers with the quality aspects they are willing to pay for," says Aase Vorre Skuland, who is proceeding with work on innovative ideas for the business partners in cooperation with research colleagues.
The research also shows that personal attitudes toward Norwegian food apply, regardless of type of raw material. "If it's important to a consumer to buy Norwegian tomatoes, it's very probable that it's also important to buy other Norwegian products rather than imported products.
It could therefore be useful to the Norwegian food industry to work together across sectors to improve the reputation of Norwegian food in general," the researchers conclude.