Possible Futures of Food: Four Scenarios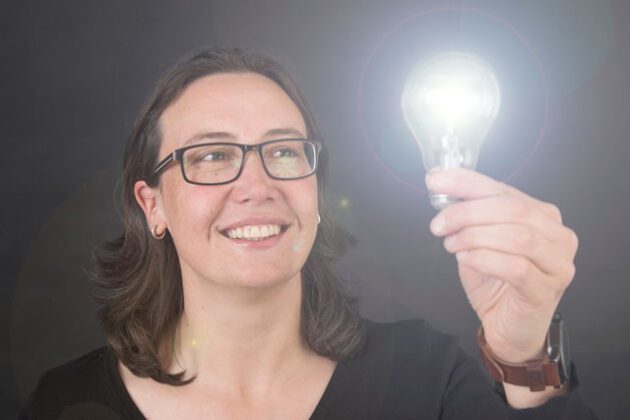 How can we prepare ourselves for a future we don't know? Food innovation experts at Nofima help the food industry visualize and prepare for future events and challenges.
In a recently published report, researchers Antje Gonera and Katja-Maria Prexl present four possible scenarios for the future of food in Norway.
"We wanted to develop an approach that could help food producers prepare for change, come up with innovative ideas and accelerate the shift towards sustainable and profitable plant-based food production," says Nofima senior scientist Antje Gonera.
The scenarios were created in the FoodProFuture (FPF) project, in cooperation with other researchers and industry partners. To help visualize each scenario, the report is accompanied by four short films (can be found at the end of this article).
What is a scenario?
A scenario is not a prediction of the future. The scenario-approach is designed to encourage reflection and to develop possible stories and pictures of the future.
These stories can then be used to make sense, or obtain a deeper understanding, of a complex or remote issue or even adapt a company's strategy towards the desirable future.
"Being scared by fiction is better than being harmed by facts," Prexl says. "By anticipating the future, we can make changes and act today, to be prepared and thus improve our prospects"
Emerging forces of change
The FoodProFuture researchers used data from workshops, expert interviews, literature reviews and reports to develop the scenarios.
They began by understanding the status quo and identifying emerging driving forces that are likely to re-shape the future Norwegian food system, such as climate change and plant-based food trends.
"If you only rely on yesterday's consumer research, you risk missing powerful information about the future and future opportunities," Gonera says.
Prexl and Gonera therefore categorized, evaluated and integrated the future drivers into a scenario frame. The four scenarios were then designed and selected, describing possible directions for the future of food systems in Norway.
How to use the scenarios
The creators recommend using the scenarios to assess the robustness of current strategies, renew them for a more sustainable food system in Norway and to uncover new ideas for innovation.
"We cannot expect perfectly defined futures, but the scenario tool can help us to solve problems differently and develop new perspectives," Prexl says.
"This allows us to see the world with new eyes and open our mind to think in a way differently and plan for actions."
To use the scenarios for starting a strategic dialogue, the researchers suggest starting by asking general questions for each of the four scenarios, or a combination of them. For example:
Which scenario feels most threatening (a nightmare), and why?
What does a high degree of change in the Norwe­gian food system entail?
What is the capacity and readiness for change in society, politics, and industry?
Can the public, residents, and business have different roles than they do today?
What can we do to influence development and­ change?
"After that, an effective way to encourage a good discussion is to ask "What if …?" about a certain problem, trend, threat or opportunity," Prexl says. "We recom­mend using these powerful two words when you en­gage with the FPF scenarios and you want to facilitate a fruitful discussion and a strategic process."
After all, "the best way to predict the future is to create it." (quote by Peter Drucker)
Four scenarios for the future of food
The scenarios, accompanied by a short film created by the project, are listed below.
Scenario A "Noah's Ark" – What if we ran out of food?
Scenario "Plan B" – What if we made climate positive food?
Scenario C "Flying to the Moon" – What if we let technology fix our food?
Scenario C The New Equilibrium – What if we became food role models?
About FoodProFuture
FoodProFuture aims to develop a knowledge platform for turning raw materials from plants into tasty, healthy and attractive food products full of protein. Our research shall enable the Norwegian food industry to produce high quality and sustainable plant-based alternative food products. We provide a path for accelerating adaptation and value creation from future food products.
Contact person