Norskin
Gelatin from fish shells for use in bioplastics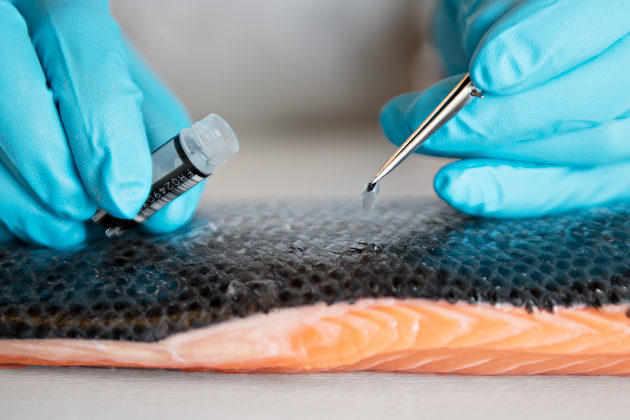 Fish shells contains collagen, and it is desirable to see if the shells can be used for the production of fish gelatin to be used further in bioplastics.
Norskin Materials AS processes quality materials of fish skin from salmon for the high-end markets around the world. Norskin wants all fish skin to be exploited, and that the handling and processing of it is not at the expense of the environment.
Today, Norskin utilizes the unique qualities of leather in a way that creates added value and adds the input factors needed to provide customers with durable, transparent and environmentally friendly material. During the production process, shells are released from the rails.
Since Norskin wants to be an environmentally conscious company and utilize all residual raw material fully, it is desirable to utilize the shells for further production of fish gelatin. In addition, there are some skins that do not have good enough quality for further processing. It is therefore desirable to see if these rails can be used to make gelatin. The plan further is to use gelatin for the production of bioplastics.
The main goal of this project is to find a process for extracting gelatin from fish shells that can be used in large scale, and perform analyzes on the product tofind if it is of quality so it can be included as a component in bioplastics.
Sub-goals of the project are extraction of gelatin from damaged skins.