FruktKlima
Technological solutions for optimal handling of Norwegian fruit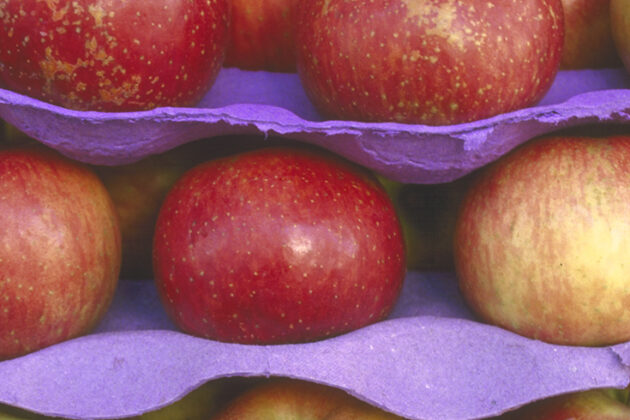 In the project, competence transfer to the fruit packinghouses is central in order to be able to utilize and implement the results for optimized packinghouse management and control.
Funded by
The Research Council of Norway
Cooperation
Hardanger Fjordfrukt SA, Grøntprodusentenes Samarbeidsråd (GPS), 7 Norwegian fruit packaging companies, PTG Kuldeteknisk AS, NIBIO and Sintef Ocean
It is both politically and market-wise desirable to extend the season and increase the proportion of Norwegian fruit, but this requires high quality and optimal handling.
All Norwegian fruit packinghouses want to contribute to the building and dissemination of knowledge needed to optimize the handling of fruit, especially apples. As an addition to the competence and collaboration project Eple-Handling, research will be conducted on interactions between technical, physical and biological factors. These will together contribute to a knowledge-based improvement at all fruit packinghouses.
The specific technical goals are optimization of the current packinghouses, clarifying the need for upgrading, as well as design of the environmentally friendly refrigeration technical solutions of the future. Traditional refrigerants are being phased out due to high climate impact, and environmentally friendly and energy-efficient systems must be implemented.
Air circulation and -distribution is essential to ensure optimal cooling of products and to prevent accumulation of unwanted gasses like CO2 and ethylene, which have negative effect on fruit quality. Air temperature, relative humidity, -velocity and -distribution will be measured, in addition to ethylene concentration. Quantities of the ripening hormone ethylene in storage rooms must be examined and possible measures tested.
The durability (quality, damage and rot) of the fruit in different strategies for the use of storage rooms must be investigated and how these factors are related. Economic aspects of the various strategies and storage times will be clarified. FruktKlima will be a contribution from the fruit industry for reduced greenhouse gas emissions, higher yields, increased Norwegian share of fruit market, and reduced food waste.