BACCHUS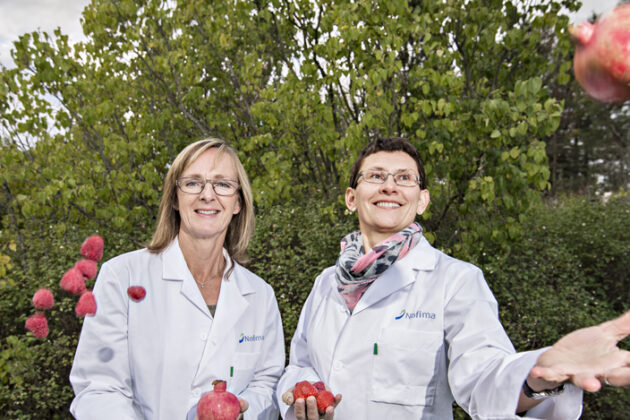 The main objective of the BACCHUS project is to develop tools and resources that will facilitate the generation of robust and exploitable scientific evidence that can be used to support claims of a cause and effect relationship between consumption of bioactive peptides and polyphenols, and beneficial physiological effects related to cardiovascular health in humans.
Cooperation
16 European SMEs and 11 other European research organisations, led by the Institute of Food Research (UK)
In past years, we have seen a growing occurrence of cardiovascular disease (CVD), which currently is responsible for 47% of deaths in Europe. As demonstrated by ever growing healthcare costs, which currently total ca. €195 billion, measures to reverse this trend are essential.
It is essential to focus on developing solutions such as improved dietary habits including increased consumption of foods containing bioactive substances purported to be beneficial for the cardiovascular system.
Nofima will contribute with analysis and knowledge about polyphenols in fruits and berries and the mechanisms behind their biological activities.
BACCHUS will also support European SMEs creating new food products, which boost cardiovascular health, with scientific evidence and tools essential for health claims dossiers seeking a favourable opinion from EFSA.
To achieve this, the BACCHUS has brought together 16 SMEs that are involved in developing food products and pursuing health claims, and 12 leading research organisations with expertise in health claims legislation, and food and health research. BACCHUS is focusing on the action of bioactive substances found in foods that are common in European diets including apple, chokeberry, sweet oranges, pomegranate, cured pork products and wheat. For more information visit: http://www.bacchus-fp7.eu.
BACCHUS is a collaborative project under the 7th Framework Program of the European Commission, funded by Specific Programme 'Cooperation' – Research Theme: 'Food, agriculture and fisheries, and biotechnology', funded within the FP7-KBBE-2012-6-single-stage, under Grant Agreement no 312090. The €6M accessibility research and development effort funding brings together 28 Beneficiaries, led by the Institute of Food Research (UK).