ACCESS
Arctic Climate Change, Economy and Society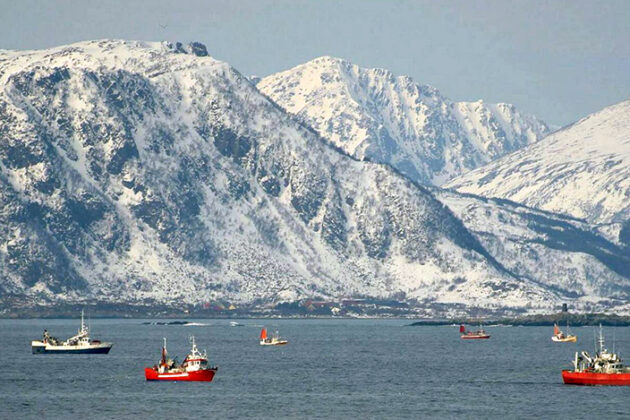 The main objective of this work package is to estimate and quantify how climate changes impact Arctic fisheries and aquaculture, and the livelihood of communities and economic actors depending of these industries.
Cooperation
Coordinator: Université Pierre et marie Curie, France. A total of 27 institutes and partners from Sweden, Finland, Russia, Ireland, Spain, France, Germany and Great Britain.
The work will focus on the fisheries, aquaculture and livelihood in the European Arctic sector, and how governance can support the fisheries industries under climate change influence.
Objectives:
quantify and illustrate how climate changes impact the fishing activities within the Arctic environment, due to biological and regulatory constraints
review effects from climate change on aquaculture production within the Arctic, including the environmental feed-back effects on the socio-ecological system
assess the effect from climate change on input and output markets of the Arctic fishing industry
evaluate the regional and local effects of climate-related environmental changes on fisheries, focusing on the adaptive strategies in commercial and subsistence fishery
review how fisheries management options are influenced by climate changes, given national policies, the legal fishery framework, environmental legislation and national perspectives on integrated ocean management
elucidate the behavioural responses from different economic actors involved in Arctic fisheries, to ecosystem changes and policy interventions as results of climate change
map the distribution of marine mammal populations in the Arctic, and assess the influence from climate, and human activity, changes on traditional whaling
develop indicators for sustainable development in the Arctic fisheries sector, by emphasising the economic development which is subject to trajectory uncertainties