Uncorking
Uncorking wine & cider typicality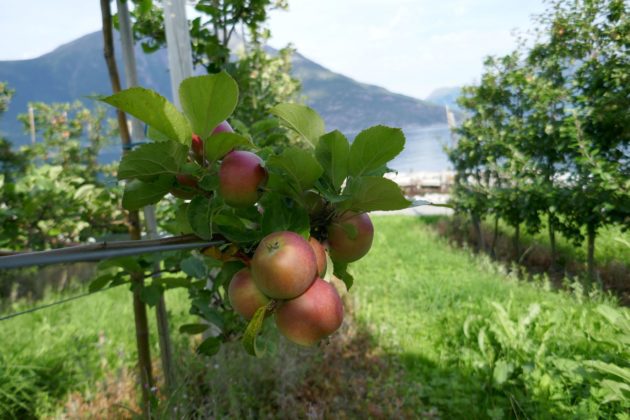 In this project we will document terroir for Norwegian Cider, make a sensory product differensiation of cider from Hardanger and develop good routines for assessment of sensory and chemical quality.
Funded by
Iceland, Liechtenstein and Norway through the EEA and Norway Grants Fund for Regional Cooperation.
Cooperation
University iof Nova Gorica, Slovenia (prosjekt manager) Nofima, NIBIO, Hardanger Siderprodusentlag, Hardangerrådet iks and four wine producers in Balkan
Background
This international research project will contribe to create value in rural areas by developing and confirming a unique taste and identity for the cider from Hardanger and the wines from selected areas of Slovenia, Croatia and North Macedonia.
Main goal
The aim of the project is to foster the development of rural areas by improving common research capacity and knowledge dissemination applied to the "terroir" approach for wine and cider production in selected areas of Slovenia, Croatia, North Macedonia and Norway

Sub-goals
Sensory and chemical characterization of cider from Hardanger
Develop taste maps for cider
The knowledge will be shared with both professionals and the industry, but also to anyone who is interested.
The way we work
To develop a taste map involves several steps.
Nofima's trained taste panel map relevant properties that describe the ciders from Hardanger. Then cider samples are assessed and analyzed based on the intensity of the relevant properties for each individual sample.
The taste map will show variations in aroma for Norwegian ciders and it will be possible to investigate how cultivation conditions, apple variety, type of yeast and process and production conditions affect taste properties.
Nibio has started the work of characterizing key chemical components.In close collaboration Nibio and Nofima is in the process of establishing a taste panel. The taste panel will be led by Marianne Hotle at NIBIO Ullensvang.
Collaborates with competence environments from the Balkans to increase the quality of ciders and wine.