Geneticists bringing unique expertise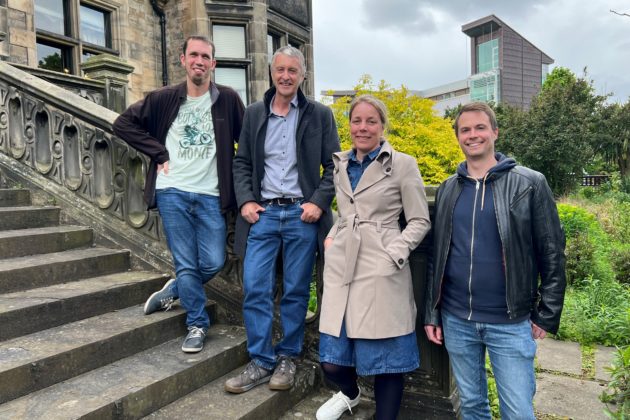 The Institute of Marine Research is joining forces with Nofima to unravel the genetic secrets of salmon. "If we can increase our understanding by even a little, it could make a big difference", says Research Director Anna Wargelius.
An international elite team is becoming even stronger. "We bring together partners with unique expertise that complement each other really well", says Robinson.
Gene editing
Robinson is a senior scientist at Nofima, and is currently leading the international project CrispResist, which is aimed at discovering the genetic basis for why some salmon species are able to tolerate salmon lice without becoming ill. Wargelius and her colleagues at the Institute of Marine Research are the latest additions to the project team.
"We are in the process of hiring a postdoc researcher who will be working on the project for the next three years, and two to three scientists from here will also be involved in the project", says Wargelius.
For this project, researchers will examine which genes enable pink salmon to resist salmon lice, while the Atlantic salmon used in Norwegian aquaculture do not. From there, they will look at opportunities and risks and establish whether it makes sense to use gene editing to make Atlantic salmon more resilient.
"We've been using the technology for it — CRISPR-Cas9 — for a very long time, but we haven't worked with salmon lice resistance before. It will be a new field for us, and very exciting", she says.
Developing new treatments
The Institute of Marine Research has not collaborated much with Nofima in this field in the past. Wargelius finds the new collaboration exciting.
"So far, they have produced a lot of new data. We're going to extract some genes to study, and we are now working with Nofima to identify which genes we should proceed with", she explains.
Sea lice eat the skin and blood of salmon, creating ulcers. The ulcers get infected, and the salmon often perishes. "I hope that we will be able to alter the genetic makeup of the salmon in a way that has a positive effect", says Anna Wargelius.
She does not think it will be possible to develop completely resilient salmon in the short time they have available for the project, as it will only run to the end of 2024.
"However, simply understanding the mechanism will enable us to develop various treatments. Not only gene editing, but also chemical/medical and mechanical/physical treatments. If you understand the mechanism behind it, then there is so much potential for the future", she says.
Learning from other species
Other salmon species do well against salmon lice, such as pink salmon – an unwelcome visitor to Norway in recent years.
"If we can understand why that species of salmon is resistant, and what it is that the Atlantic salmon lacks, then it might be possible to add the missing part – not just through genetics, but also in other ways. If we can increase our understanding by even a little, it could make a big difference", says Wargelius.
Relevant for other animals
She believes the findings from the CrispResist project will be relevant to other fields than just salmon farming:
"Blood parasites are also found in other animals, and even in humans. Understanding this mechanism is interesting for other veterinary and medical communities as well", she says.
"We are pleased to bring new gene editing expertise to the project, from people who have long experience with this technology", says Nick Robinson at Nofima.
Worth knowing