"Major advances in modern breeding"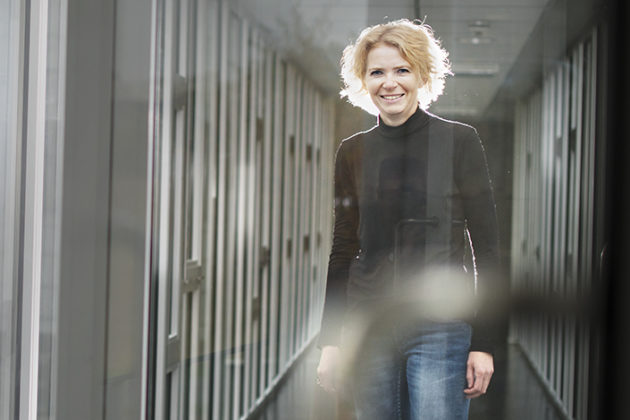 R&D departments at Ås in Norway and industry stakeholders have employed the salmon's reference genome to create new and more efficient selection tools.
In 2014, the reference genome was completed, which maps the complete DNA code of Atlantic salmon. The reference genome is a tool that helps researchers understand the link between the DNA codes of the and the salmon's phenotypes.
In a recently-concluded Innovation Project for the Industrial Sector of the Norwegian Research Council, the three industry partners SalMar, SalmoBreed and Marine Harvest have recorded data on lice, growth and PD (Pancreas Disease) in their fish. Nofima has used this data to develop two selection tools, and the Norwegian University of Life Sciences (NMBU) has developed software to apply them. These innovations will lead to significantly more accurate breeding, and they will make it easier and cheaper through genomic selection:
"In traditional breeding we estimate the breeding value of broodstock based on information on their siblings. With these tools we can use genomic selection to estimate breeding values of each individual broodfish, and this more than doubles the accuracy of selection," says senior researcher Anna Sonesson at Nofima.
Higher accuracy of selection will make farmed salmon more resistant to disease and better suited to handle different environmental conditions.
In order to know which fish have which gene variant, the fish must be genotyped (DNA-tested). Using a tissue sample, breeding companies can test genetic markers across the entire genome. This information is used to select parents for the next generation.
This project focused on reducing the costs of genotyping. The new selection tools' accuracy is on a par with earlier and far more costly tools. The technology will now be tested on a larger scale at Nofima at Ås for the industry.
Vidar Lund from SalMar headed the project, and he is optimistic:
"This is a major advance in modern breeding. Use of the tool for genomic selection will become the industry standard," Lund says.
Facts about the project:
Financed by:
The Research Council of Norway
Partners:
The Norwegian University of Life Sciences
Marine Harvest
SalMar
SalmoBreed
Contact person