RENSVEL
Welfare of cleaner fish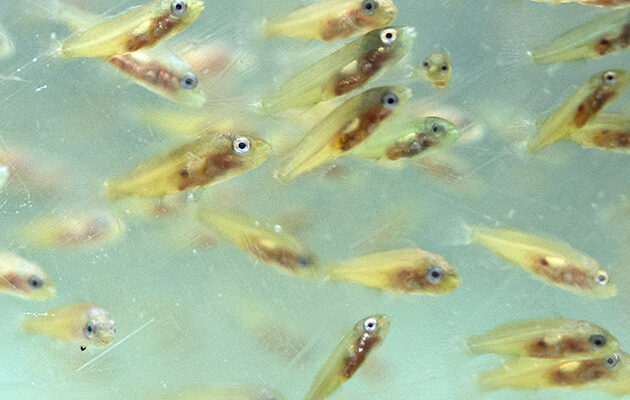 With the increasing use of cleaner fish, especially farmed ballan wrasse and lumpfish (and also wild-caught goldsinny wrasse), there is a need for more knowledge on the welfare of these species.
Funded by
The Norwegian Seafood Research Fund - FHF
Cooperation
NTNU, University of Bergen, Nord University
The hypothesis is that good fish welfare will improve survival, well-being and the lice eating capabilities of these fish.
The goal of the RENSVEL project is to develop and deliver robust and knowledge-based operational welfare indicators (OWIs) that can be used to assess welfare in the cleaner fish species ballan wrasse (Labrus berggylta) and lumpfish (Cyclopterus lumpus L.). The project will also provide new knowledge about environmental factors that may be critical to these species' welfare.
RENVSEL Fact sheet series
As part of the RENSVEL project, two sets of OWI fact sheets have been produced based on the latest scientific and practical knowledge of cleaner fish OWIs and these are freely available as PDFs for the benefit of all who work with ballan wrasse and lumpfish: