ProMack
Developing and optimizing mackerel filleting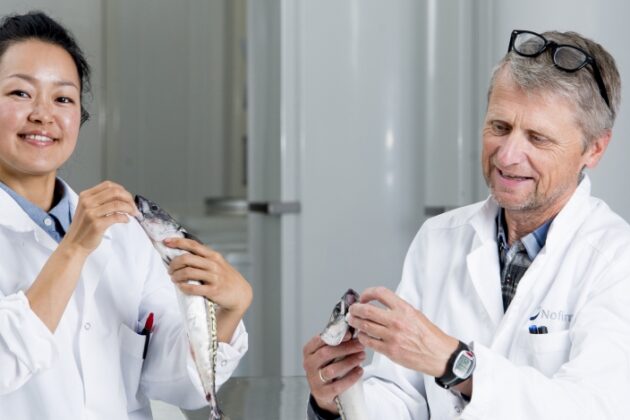 By identifying which factors affect quality of mackerel fillets, the project aims at opening processing potential for the Norwegian industry.
Funded by
Regional Research Fund Vestlandet RFF
Main objective
The main objective of the project is to optimize quality of mackerel fillets through identifying and quantifying factors affecting fillet quality and storage stability.
Subsidiary objectives
1: Documentation and characterization
Objectively describe quality parameters of hand-filleted products accepted by the market.
Systematically examine quality variations by season and final thaw temperatures at filleting.
Document quality changes during frozen storage.
2:   Enhance storage stability of fillet products
Investigate potential of glazing and process means to enhance storage stability of fillet products.
Document effects of glazing and process means on product quality.