Optimistic realist looks forward to taking over at Nofima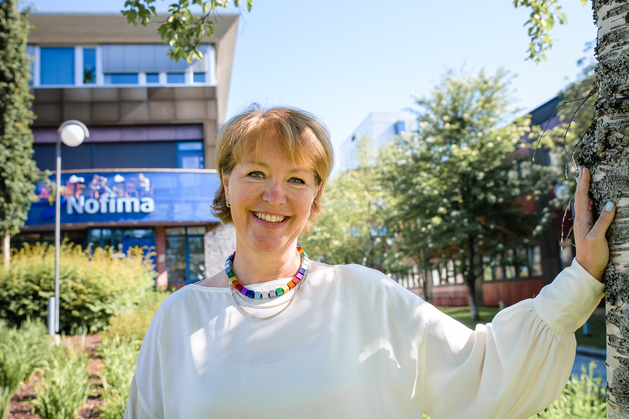 On the 26th of June 2023, Bente E. Torstensen started her role as CEO of Nofima. It is her responsibility to take a well-functioning, reputable and financially robust research institute forward.
She describes herself as an optimistic realist, and feels that there is nothing to fear in a demanding new job.
"However, the only thing that is certain is that there is a lot of uncertainty. The degree of uncertainty in the future we are entering is the greatest challenge. But somehow, things will work out", says Bente Torstensen.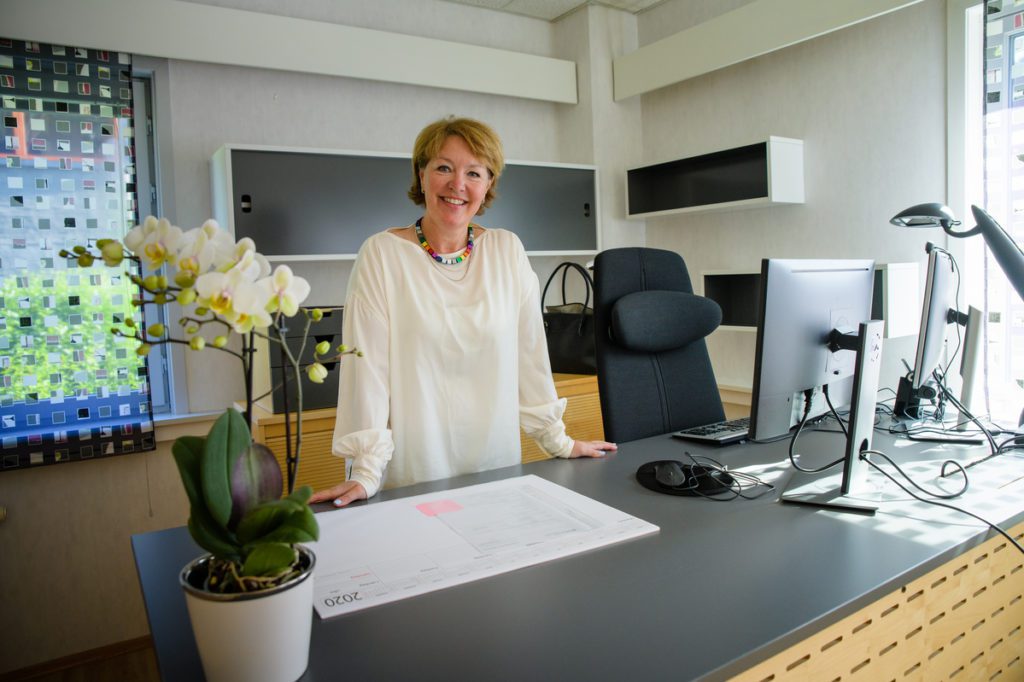 Fierce competition
A high cost of living, war in Europe and post-pandemic. Nothing to fear, for a determined optimist with strong faith in both her own capacity and – not least – the colleagues she will now lead.
"I am really looking forward to getting started! It sounds a bit of a cliché, but one of the most important reasons why I wanted to take on the role as CEO at Nofima is that I genuinely like my colleagues. Skilled, committed people who in their respective fields do a great job and who are therefore fun to work with. I learn something new from my Nofima colleagues every single day", says the optimist.
And then it was the realist's turn:
"We must be in the best possible position to manage a future that currently appears uncertain, not only for Nofima and the research sector, but for Norway and the whole world. Nofima's strategy gives us direction and some tools to deal with the changing world we are part of, involving tough competition for resources and more turmoil than we have been used to. This is our common challenge!"
The reason why Bente Torstensen will now head one of Europe's largest food research institutes is that she is and has always been interested in food. So it had to be Nofima when Bente made the decision to climb to the top.
"The thing that triggers me is that we focus on sustainable food research. It is food I want to lead", she asserts.
Ending up with fish feed was a stroke of luck
When studying biology and chemistry and being only moderately motivated, the fire was lit when she found that it was possible to specialise in nutrition. It was then that she became more motivated. By what she refers to as a stroke of luck, she eventually ended up focusing on fish feed and fish farming.
"It has given me a lot of professional experience and satisfaction", says Bente Torstensen, who over the course of five years has documented both drive and ability to implement as director of Nofima's Aqua division, before taking over the top job from Øyvind Fylling-Jenssen, who has joined the ranks of retirees.
"You have a fairly 'blue' background. At Nofima, we encompass the entire Norwegian food sector, which also includes plant-based food, meat and packaging. How will Bente become 'bluish-green'?"
"I now find that I am mostly blue, you could even say aquaculture blue. There is no point in pretending I am not. I come from the aquaculture industry, so I have to spend time in the beginning to learn as much as possible about the green side and the fisheries part of the blue side. Fortunately, I have skilled colleagues and internal and external supporters with large networks. I am very happy about that. The EU food systems are pretty much 99 percent green, so I think it is important to speak about the blue side of things there as well."
"On the other hand, it is important that we don't talk too much about 'green food' and 'blue food'. We need to talk about food and sustainable food systems. Be conscious of using inclusive language. This is important!"
Colourful
Around the neck of the woman from Halden, who made Bergen her home as a 20-year-old, hangs a special pearl necklace. In one way, it seems to characterise Nofima's incoming chief executive – and in another way, not at all. Her favourite piece of jewellery is very colourful. But the pearls are square in shape.
"I really love this necklace! Colours give energy! Not just to me, but to people I meet." 
"But you aren't square?"
"No, I hope not. I am driven by finding solutions, and flexibility can often help resolve challenging situations. But of course, standing firm is sometimes the right thing to do. This is where my sense of justice comes in. It is strong. In my opinion, being serious is not the same as things having to be serious – we can have fun and at the same time be serious and deliver", says Nofima's new, optimistic CEO. 
"After all, we go to work every day to work towards our vision of 'sustainable food for everyone' !   
Contact persons