Bente Torstensen appointed new CEO of Nofima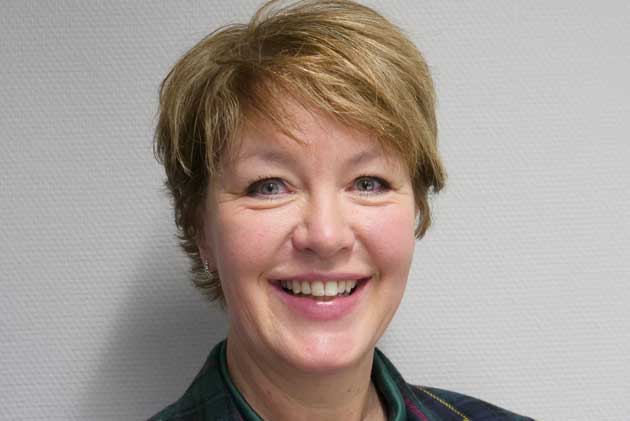 Bente E. Torstensen (52) has been appointed as the new CEO of the Nofima research institute, succeeding Øyvind Fylling-Jensen upon his retirement this summer.
Fylling-Jensen's position was advertised last autumn, and after a thorough process, a unanimous board has appointed Bente Torstensen.
"We felt it important to take our time over finding the best candidate. We received many highly skilled and well-qualified applicants, which indicates that Nofima is a highly recognised research institute. The board was heavily involved in the recruitment process, interviewing many candidates. We are confident that we have found the best one for Nofima," says Chairman of the Board Thomas Farstad.
He continues:
"Bente has a solid research background. She also has plenty of management experience, a good network and understanding of the industry's needs."
Farstad added that Torstensen is a positive and engaging leader with visions for further developing Nofima.
"I can't wait to start my new job this summer. All credit to Øyvind Fylling-Jensen for the work he's done continuously since 2009 that has resulted in today's relevant and solid Nofima. My goal is to further develop Nofima as one of the world's most recognised research institutes for sustainable food systems," says Torstensen.
Bente Torstensen has worked at Nofima as Division Director for Aquaculture since August 2017. Prior to that, she worked at Marine Harvest (now Mowi) and Nifes. At Nifes, she started as a Researcher before progressing to Senior Researcher, Research Manager and Research Director. She has a PhD in Nutritional Biology from the University of Bergen. She is also a graduate of Harvard Business School in Boston (Executive Education).
Torstensen is a member of the portfolio board of HAV under the Research Council of Norway, a board member of NCE Seafood Innovation Cluster, the Aquaculture Station in Tromsø and Chair/President of EAS (the European Aquaculture Society).
Torstensen will take over as CEO of Nofima on 25 June, and will continue as Division Director for the Aquaculture Division in the period ahead.
Contact persons