Quality measurement of fresh fish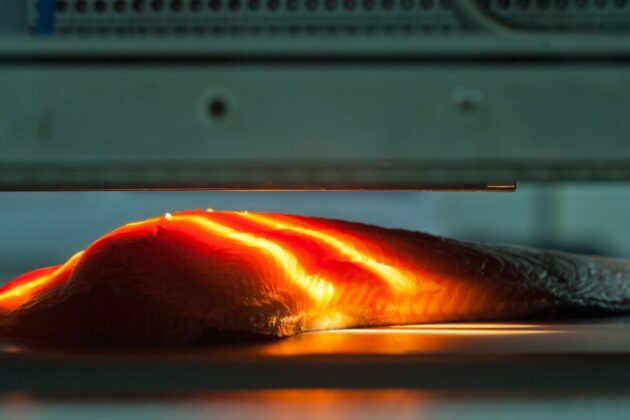 The purpose of the project is to develop instruments and mathematical methods for automatic quality control of whitefish and salmon.
Funded by
Regional Research Fund Northern Norway RFF
Cooperation
Norway Seafoods, Cermaq and Norsk Elektrooptikk
For whitefish, this includes evaluation of round fish for catch damages, improper bleeding and time/temperature exposure before landing.
For salmon, this includes melanin in the belly cavity, handling damages (blood bruises) and improper bleeding.