Kelp as food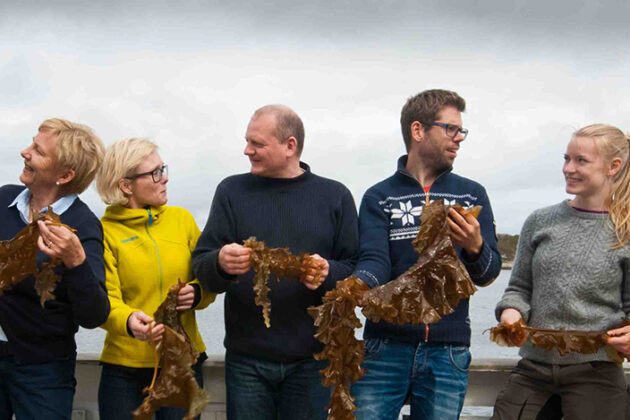 The project aims at establishing an efficient and predictable production of kelp of high quality.
Funded by
Regional Research Fund Vestlandet RFF
Cooperation
Seaweed AS (project owner), Norges Vel (project leader), SINTEF, NIFES
Seaweed AS in Sogn og Fjordane County, Norway, has established a value chain for the farming of kelp and the production of healthy, safe and ecological food products for the domestic and international markets.
The research project will examine farming methods, technology and processing methods to establish efficient, stable and predictable production and raw material quality.