Download the Fishwell handbooks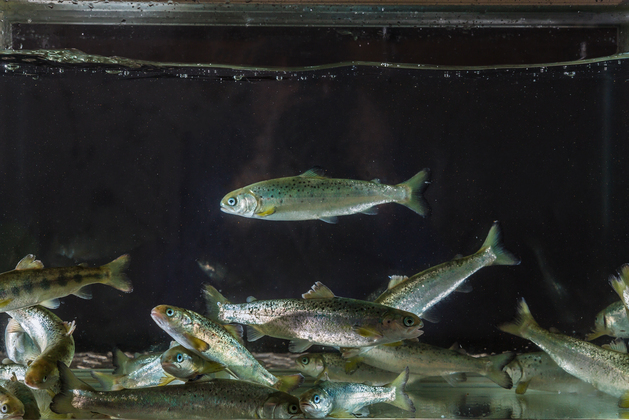 The goals of the project are to provide the user with correct fit-for-purpose tools for measuring fish welfare, based upon sound science. With this in mind, the FISHWELL team have reviewed the fish's welfare needs and what scientifically documented welfare indicators are suitable for salmon and rainbow trout.
Welfare indicators can be based upon the animal or its rearing environment and examples of these include appetite, the fishes' behaviour, physiological status, gill condition, fin damage, skeletal status, temperature, water flow rate etc.
The FISHWELL handbooks are a collaboration between fish welfare researchers and veterinarians at the food research institute Nofima, the Institute of Marine Research (IMR), the Norwegian Veterinary Institute (NVI), Nord University (all of whom are based in Norway) and the University of Stirling in the UK.
"Our aims when we started the project were to review and evaluate the range of differing existing and emerging welfare indicators for assessing the welfare of farmed salmon and trout. We then assembled welfare indicator toolboxes for the wide range of production systems and operations that the fish are subjected to." says Chris Noble, a Senior Scientist at Nofima who led the project.
Download
Download the book and poster about welfare indicators for salmon
Download the book about welfare indicators for rainbow trout
Operational welfare indicators for cleaner fish
As part of the RENSVEL project, two sets of OWI fact sheets have been produced based on the latest scientific and practical knowledge of cleaner fish OWIs and these are freely available as PDFs for the benefit of all who work with ballan wrasse and lumpfish:
Contact person