Digital solutions to empower small and medium-sized farms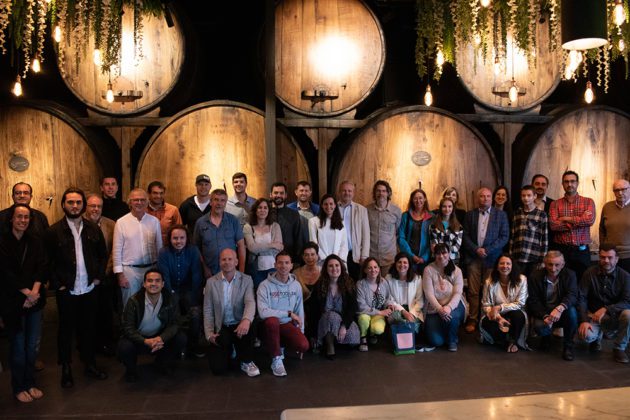 The EU project GUARDIANS aims to enhance the competitiveness of small and medium-sized farms through the adoption of relevant digital technologies. These technologies also contribute to promote sustainable food production and preserve biodiversity.
Nofima's role in the project is to investigate practical functions of these technological solutions. This task falls upon Nofima's innovation researchers, who will document the usefulness of digital solutions for small and medium-sized farms.
"We will gather data by seeking input from food producers about their experiences and combine this with interviews with individuals from different parts of the food system to uncover any unexpected effects of the digital solutions being used," says Sveinung Grimsby, the innovation researcher at Nofima, who leads their part in the project.
Drones, sensors, and control systems
The project will test nine digital technologies on farms in Italy, Spain, Sweden, and the Czech Republic.
SATIVUM is a tool that helps farmers manage their crops more efficiently, providing insights into crop growth and health. It also enables optimizing nutrient use to avoid waste and soil pollution. SATIVUM was developed by ITACyL. CARBON, on the other hand, is a tool designed to give farmers a better understanding of the environmental impact of their operations.
CZU (Czech University of Life Sciences Prague) is developing GrassGuard drones for more efficient grass production in hilly terrain. The Swedish startup company FLOX is creating drones for monitoring and protecting fields from damage caused by wild animals. IVL (Swedish Environmental Research Institute) is developing analyses methods to provide farmers with information about soil health and quality. LINKS provides a platform for climate and weather monitoring.
ART21 has developed a system that uses sensors in beehives to monitor bee satisfaction and optimize honey production. Finally, the project coordinator CTIC is developing both a platform for greenhouse gas monitoring and a data system for environmental certification.
Involvement is crucial
A central aspect of the project is the involvement of farmers, technology providers, researchers, and other relevant stakeholders in the food system in the development of these solutions. Co-creation is seen as crucial to ensure digital solutions as useful and user-friendly for farmers, encouraging their adoption.
In addition to the partner farms involved in the project, the digital solutions will be tested on additional 95 farms.
"Our goal is to provide small and medium-sized food producers with tailored tools to succeed in an increasingly competitive industry. These modern solutions have not been available or adapted for the smaller farms until now," concludes Sveinung Grimsby.
Facts about the project
GUARDIANS is a four-year project with 22 partners from nine European countries. The project is funded with 5 million Euros through Horizon Europe and is led by CTIC Technology (Spain). The illustration shows all the partners and relevant stakeholders and their respective roles in the project.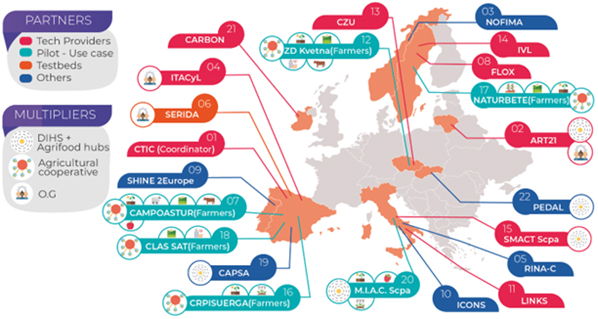 Project partners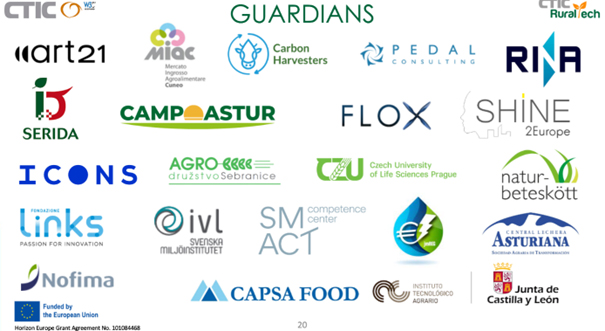 Contact person