Seminar: Collagen peptides – from side stream to valuable resources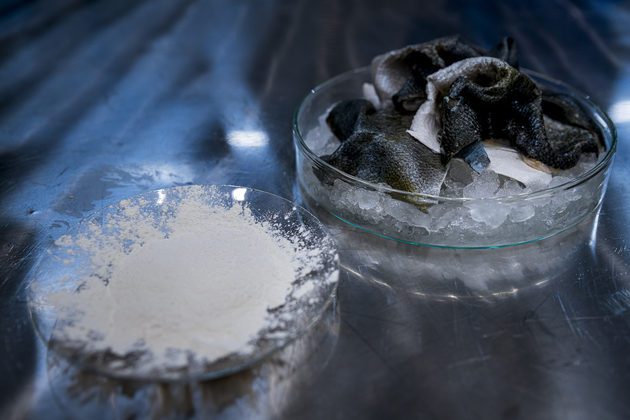 A highly specialized biotechnological process allows us to extract various protein mixtures from food side streams such as chicken carcasses or salmon bones, resulting in muscle peptides, large collagen peptides, and small collagen peptides. This workshop will explore how to use these side streams in valuable resources.
Venue
Nofima, Osloveien 1, ÅS
How can we optimize the process so that we get high benefits from all of these?
What commercial applications are there?
What research and documentation is needed to use this for food or medical purposes?
We want to shed light on these questions in this seminar where academia and industry gather for discussion.
Program
Time
Topic
09:00
Registration and Coffee
09:30
Welcome
"Collagen peptides-from side streams to valuable resources"
Nils Kristian Afseth and colleagues from Nofima
"Peptide formulation: Pharmaceutical perspective and a highlight of collagen mimetic peptide"
Raj Kumar Thapa, Research Center, Invention and Innovation Center, Gandaki, University, Nepal
10:30
Break and exhibition
11:10
"Generation, isolation and characterization of bioactive peptides: strategies and applications"
Maria Hayes, Research Officer, Teagasc – the Agriculture and Food Development Authority, Irland
"Collagen in poultry hydrolysates – current perspectives and future potential"
Marije Oostindjer, chief Advisor Bioprocesses and Business Strategy, Norilia AS
11:50
Lunch
13:00
"Use of collagen peptides for skin products"
Michael Meyer Nilsen, Managing Director, Norskin
Panel discussion: Provide an insight into the market and what is required of documentation (for customers and B2B) to market/ sell collagen peptides as neutraceuticals or petfood"
Participants:
– Kaveh Rashidi, Medical Doctor,
– Truls Raastad, Professor Norwegian School of Sport Sciences, and
– Crawford Currie, Chief Scientific Officer, Hofseth BioCare.
14:20
Break and exhibition
14:40
"Collagen peptides from cod heads"
Revilija Mozuraityte, Senior Research Scientist, Sintef Ocean.
"Collagen in petfood"
Nicole Frost Nyquist, Ass. Professor, Nutrition and Health Unit. NMBU
15:33 – 16:00
Closing remarks and discussion
Contact persons